Our Small Batch Chocolate Bars
Sale

Award-winning bean-to-bar chocolates. Made in-house in state-of-the-art Machinery (Thank you for your support, LA Kings!) Freshness You Can Taste:...

View full details

Sale

In 1965, the Beatles first launched the song "Yesterday" that changed the way we listen to Music. In 1977, Steve Jobs launches the Apple II, that c...

View full details

Sale

Award-winning bean-to-bar chocolates. Made in-house in state-of-the-art Machinery (Thank you for your support, LA Kings!) Freshness You Can Taste: ...

View full details

Sale

Award-winning bean-to-bar chocolates. This is one of our first flavor chocolate bars, in collaboration with the Rose Bowl team. A championship wort...

View full details

Sale

Award-winning bean-to-bar chocolates. This is a special chocolate that is for those "Guilt Free" moments. Freshness You Can Taste: We source our ca...

View full details

Sale

Indulge in the extraordinary with Maple Pacifica, a meticulously crafted chocolate experience that seamlessly blends innovation, qualit...

View full details
See All of our Bean-to-Bar Collection
A Special Collection for Fall...Made with Real Organic Ingredients
Sale

Our most popular flavor from 2020 is back! Introducing our Cranberry & Gravy Bonbon. Inspired by Willy Wonka, Wayne Gretzky, and our most innov...

View full details

Sale

Step into a world of flavor where the past meets the present, and let our Spice Pumpkin bonbons take you on a mesmerizing journey back to the days ...

View full details

Sale

Discover the majestic world of Austrian heritage with the Marsatta Chocolate and Gritsch Family Austrian Cherry Schnapps Bonbon 🍫🍒. This culinary m...

View full details

Sale

Our Plant Botanical Vodka Infused Bonbon is more than just a treat; it's a symbol of sustainable luxury. Infused with vodka crafted from environmen...

View full details
See the Collection
A Special Holiday Collection...Limited Time Only
Sale

This premium chocolate bonbon collection from Marsatta Chocolates includes a blend of fan-favorites and unique seasonal varieties, cura...

View full details

Sale

Discover the majestic world of Austrian heritage with the Marsatta Chocolate and Gritsch Family Austrian Cherry Schnapps Bonbon 🍫🍒. This culinary m...

View full details

Sale

A special edition for this holiday, our German Christmas Chocolate Bonbon made with homemade Marzipan. Marzipan is a delicacy enjoyed in Germany an...

View full details

Sale

'Twas the night before Christmas, when all through the kitchen, our Chef kept on stirring, with recipe quite b*tchin'. A dash of cream here, a drop...

View full details

Sale

Celebrate the New Years with style...introducing our Champagne-infused Chocolate. Made with a unique infusion of real Champagne Wine.  How It's Mad...

View full details
Shop collection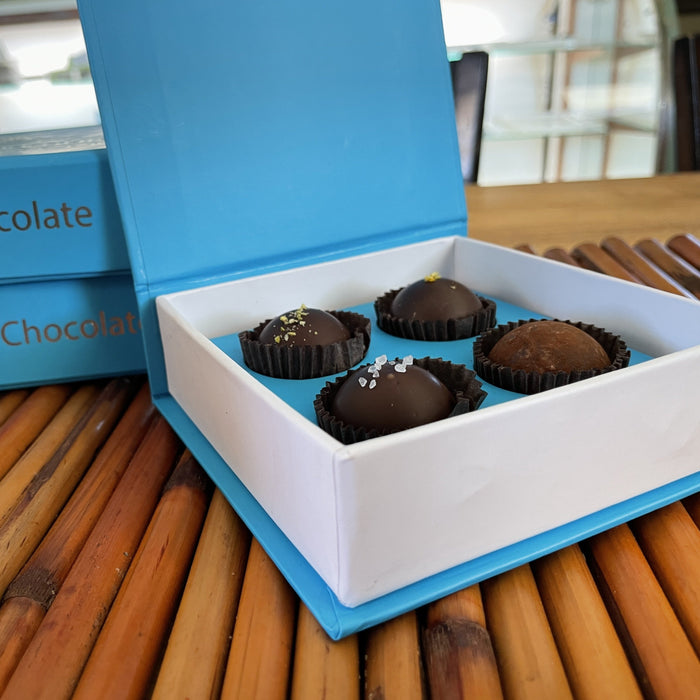 Grand Cru Collection - Gift-Set
Save

Liquid error (snippets/product-badge line 32): Computation results in '-Infinity'

%
Recent Customer Testimonials
Blog Posts from the Marsatta Journal
Hey Chocolate Lovers, Chef Jeffray here, and I've got something truly special to share with you – a chocolate creation that's not just a treat for the taste buds but a nostalgic journey back to our Canadian roots. 🍁✨ Canadian...

Read now

Dear Friends,In the midst of Cyber Monday's buzz, it's vital for me to share a more personal side. Sure, the day is draped in consumerism, but for our small, independent chocolate shop, it's a meaningful opportunity. Your support during this...

Read now

Hello, Choco-Fanatics! Chef Jeffray here, your friendly neighborhood chocolate maker! As we gear up for Black Friday, I'm hit by a chocolate-covered thought: Look how far we've come from our cave-dwelling days! Back then, the only Black Friday deal was...

Read now
Gift-sets & Packages
Sale

The perfect gift box, featured in a bamboo box-set, that provides an introduction to Marsatta's Bean-to-Bar Chocolate approach.  This Gift-Set incl...

View full details

Sale

The perfect gift box, featured in a bamboo box-set, that provides an introduction to Marsatta's Bean-to-Bar Chocolate approach.  This Gift-Set incl...

View full details

Sale

The perfect gift box, featured in a bamboo box-set, that provides our most popular value pack to Marsatta's Bean-to-Bar Chocolate approach.  This G...

View full details
See All of our Gift Packages
Our Chef's Favorites...
Sale

This isn't your average Salted Caramel chocolate. From the freshest ingredients to the most sophisticated & complicated development process, th...

View full details

Sale

Mocha. It is essentially chocolate infused in coffee. But what about the reverse? Introducing Marsatta's most popular chocolates, now with a twist:...

View full details

Sale

Introducing our "Midnight Express" Triple Dark Chocolate. For us, this is the ultimate expression in our pursuit of the finest tasting chocolate. I...

View full details

Sale

Balancing acidic tang with sweet cocoa notes, this sunny spring tart has a hidden layer of milk chocolate ganache running under a silky lemon curd ...

View full details
See Our Favorite Bonbons
LA's First Bean-to-Bar Chocolate Company, Established in 2003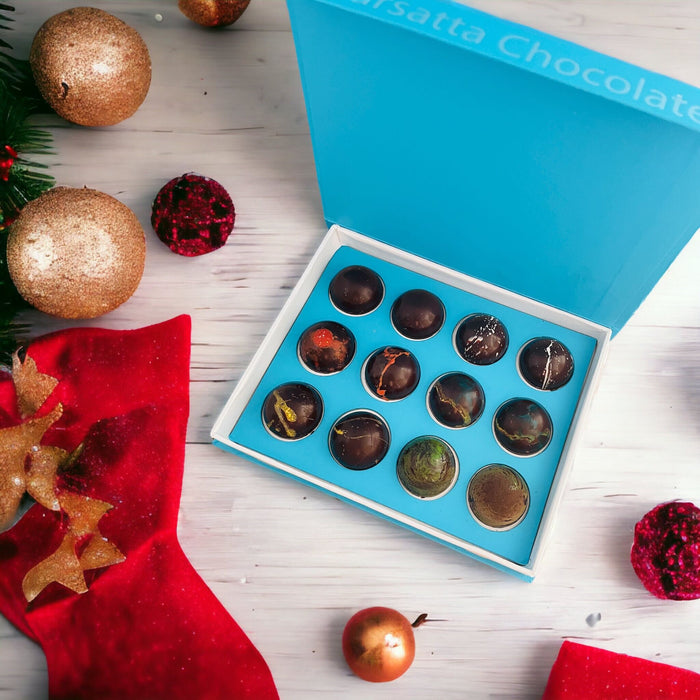 Assorted Seasonal Collection
Save

Liquid error (snippets/product-badge line 32): Computation results in '-Infinity'

%
Search our Catalog
Search our entire catalog for fresh chocolate that is shipped to your door.
Share the Gift of Marsatta
Sale

Shopping for someone else but not sure what to give them? Give them the gift of choice with a gift card. Gift cards are delivered by email and con...

View full details

Sale

Shopping for someone else but not sure what to give them? Give them the gift of choice with a gift card.These gift cards are the size of a 'cr...

View full details
Shop collection
GIFT C.A.R.D. - (sent via mail)
Save

Liquid error (snippets/product-badge line 32): Computation results in '-Infinity'

%