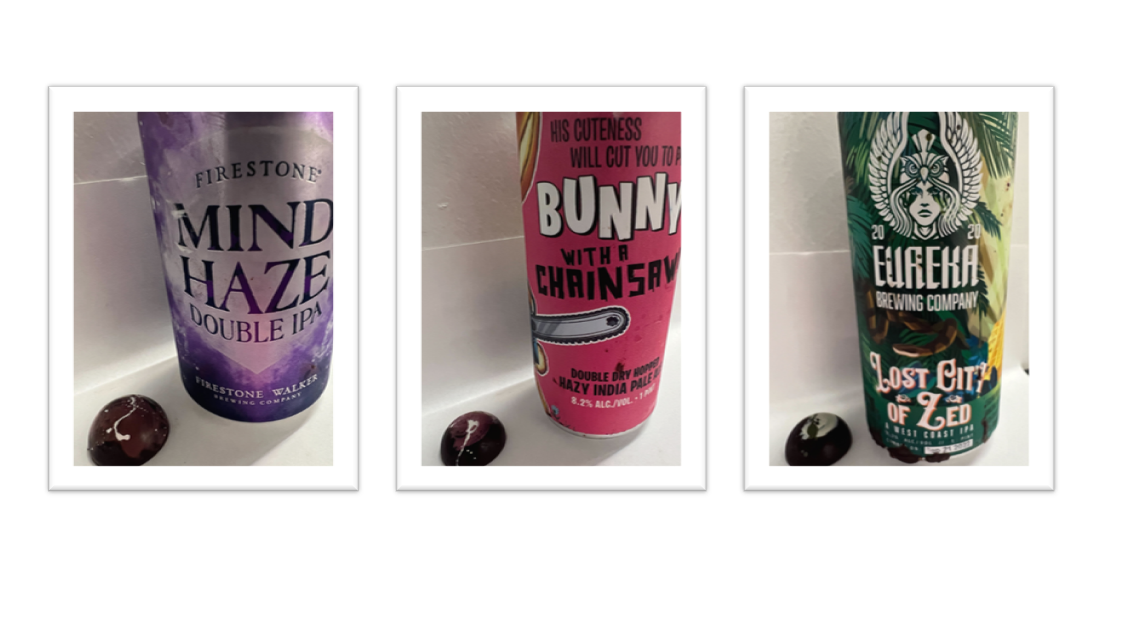 Try 3 New Beer Infused Chocolates Today at Our Experience Centre!
Greetings chocolate and beer lovers! Chef Jeffray here, and I am thrilled to share with you our latest experiment: beer infused chocolates! We have been working tirelessly in our kitchen to create three unique and delicious combinations, and we want your feedback on which one we should keep. These chocolates will not be sold on our website, so you don't want to miss out on this limited opportunity.
First up, we have "Mind Haze" by Firestone. This hazy IPA is bursting with juicy flavors of orange, pineapple, and grapefruit, and we've paired it with our signature dark chocolate. The combination of the bitter hops and sweet chocolate creates a complex and well-balanced taste. If you're a fan of hoppy beers, this one is definitely worth a try.
Next, we have "Bunny with a Chainsaw" by Paperback Brewing. This bold stout has notes of roasted coffee, dark chocolate, and a hint of smokiness. We've paired it with milk chocolate and added a sprinkle of sea salt to create a sweet and savory experience. If you like your beer on the darker side, this one is for you.
Last but not least, we have "Lost City of Zed" by Eureka. This Belgian-style ale is brewed with a blend of spices and herbs, including coriander, ginger, and orange peel. We've paired it with white chocolate and added a touch of lemon zest to create a refreshing and zesty taste. If you're looking for something a little different, this one is sure to surprise and delight your taste buds.
So, where can you try these delicious beer-infused chocolates? Come visit us at our Experience Centre this weekend, located at 1972 Del Amo Blvd in Torrance, CA. We will be offering tastings from 1pm to 6pm, so make sure to stop by before they're all gone. These chocolates were made in a small batch, and once they're sold out, they're gone for good.
We can't wait to hear your feedback on these unique and exciting flavor combinations. So, come on down to our experience centre this weekend and indulge in some beer-infused chocolates. We promise it will be an experience you won't forget!