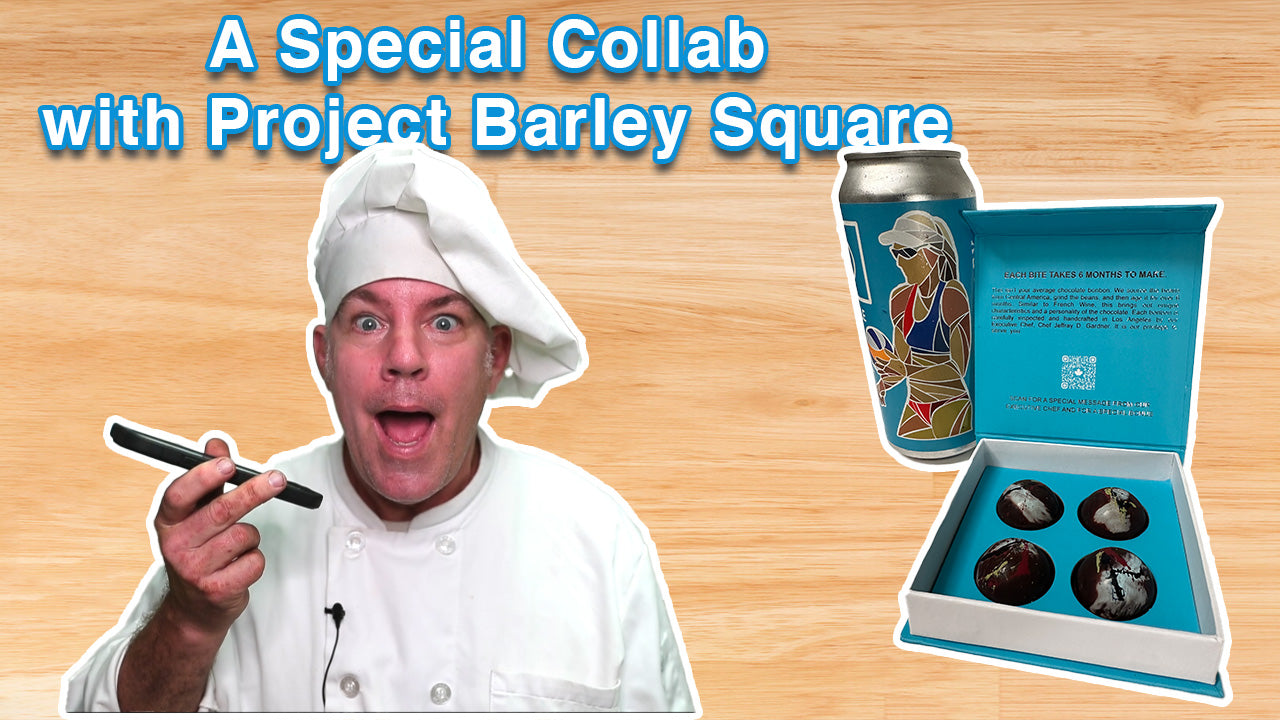 Indulge in a Zesty Collaboration: Chef Jeffray x Project Barley Square
Hello, dear friends and flavor seekers!
It's Chef Jeffray here, and I'm buzzing with excitement to share a deliciously unique collaboration that's been simmering between my kitchen and the innovative brewers at Project Barley Square. This very weekend, we've got a treat that promises to tickle your taste buds and make your palate dance with joy.
Imagine transforming the earth's humble offerings into a little piece of heaven. That's exactly what happened when I got my hands on Project Barley Square's vibrant orange sour beer. The result? A bonbon like no other - an orange sour beer infused delight that's a testament to the art of flavor fusion.
Allow me to introduce the star of the show – a bonbon that begins with the delicate crackle of fine chocolate, followed by a burst of bright orange, all tied together with the playful tang of sour beer. It's bold, it's beautiful, it's... well, something you simply must try for yourself.
And you can! I'm cordially inviting you to our Experience Centre to indulge in a free sample of this culinary masterpiece. Here's all the info you need:
🍫 Location: Our Experience Centre at 1321 Post Ave, Torrance, CA.
🍫 Date & Time: Come by between 1pm and 6pm this weekend.
Think of it: the gentle California sun, a weekend stretching out before you with promise, and the opportunity to wrap your lips around a confection that's sure to leave an impression.
Our collaboration with Project Barley Square is about savoring the moment, celebrating community, and embracing the craft behind both fine brewing and gourmet chocolate-making. As you taste the bonbon, let each note of sour beer tell a tale of dedication and passion, while the chocolate whispers secrets of a chef's imagination.
Intrigued? Delighted? Then join us. This is your invitation to step into a world where the everyday becomes extraordinary with just one bite.
Mark your calendars and prepare to be part of a tasting event that's set to redefine the bonbon. I'm eagerly looking forward to sharing this with all of you.
Until we meet, keep your appetite for the delicious and the surprising.
Warmest wishes,
Chef Jeffray