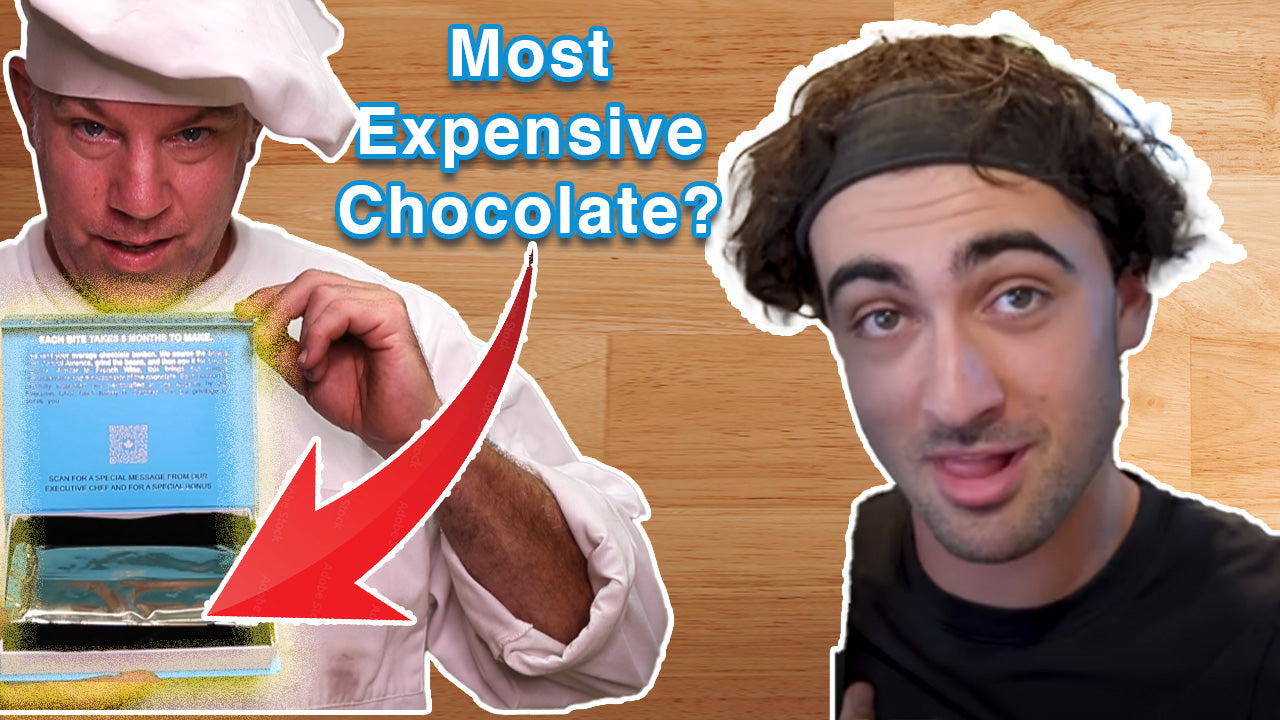 We created the most expensive chocolate bar in LA
It began with a challenge from a YouTube titan, Tyler Blanchard. His vision: to unveil an unparalleled chocolate bar for his Halloween spectacular. Our response? Challenge accepted.
We embarked on a culinary crusade, fusing tradition with innovation. The mission: to transcend the ordinary, to craft a chocolate bar so extraordinary it would leave an indelible mark on the palates of all who tasted it.
The ingredients were not merely chosen; they were curated. Pure cacao beans, the soul of the bar, were sourced from the farthest reaches of the globe. Whiskey, aged and noble, was summoned to lend its spirited character to cacao nibs. French truffles, a whisper of oceanic Santa Barbara salt, the pastoral charm of Humboldt Creamery's organic milk, and the exotic caress of Tahitian vanilla were all woven into this edible tapestry.
But we didn't stop there. We crowned the bar with 24K gold flakes, a touch of opulence for a creation that demanded nothing less. Every element was a deliberate stroke in this masterpiece.
The deadline loomed. Halloween approached. In the dance of deadlines and decadence, we not only met the clock; we mastered it. We delivered a bar of such splendor it was destined to be the star of Tyler's Halloween video.
From a daring idea to a chocolate bar that pushes the very boundaries of luxury, we're proud to present a creation where every bite tells a story, and every flavor sings.
The result? A chocolate bar that's a masterpiece, a confluence of exquisite ingredients and the joy of giving back—a portion of proceeds aids those in need via GiveDirectly.
This Halloween, Tyler Blanchard's bar isn't just a treat; it's a tribute to the art of chocolate-making.
Interesting in trying it? We will be making a limited run order this month. Pre-order before it's too late.