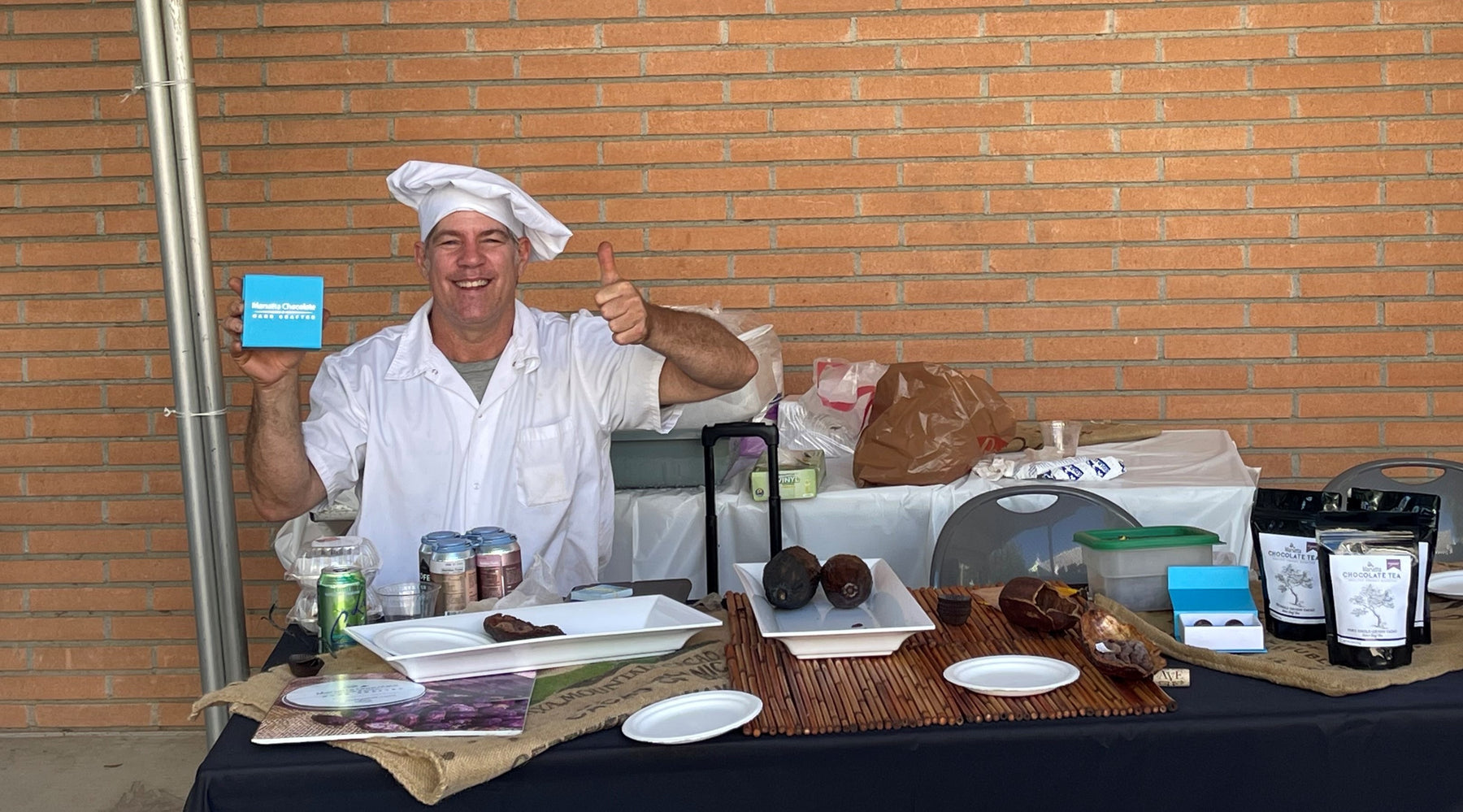 A Review of our Business Objectives in Q3 2022
To all our friends of Marsatta Chocolate, 
We wanted to share a bit more about our journey over the past couple of quarters. It takes a village to build a chocolate bar, and a family to build a chocolate company. More remarkable, we celebrate our 19th anniversary as a company (we have some planned festivities for next month...more on that later). But we realize that we are merely caretakers of an art of chocolate making. Rather, it is you, our dearest friends, clients, and customers, that are at the heart of our company. You are our village. You are our family. 
Although we are 19 years old, we have the youth of a start-up...nimble, agile, and most importantly, no back pains🙂. We also realize that every decision we make must be made to better the customer experience. It is not unlike making our bean-to-bar, which we age for over 6 months, and use ZERO preservatives...there is no short-cuts to building the best products possible. But we also have realized that we need to take that approach to improve the entire customer experience. 
For us, this includes the packaging, the store experience, the customer service, and the operational efficiency. And today, I would like to give a bit more insights on the team's direction. 
The Packaging: We are so exciting to finally offer a much more fitting packaging for our bean-to-bars. A foil wrap, with an easy-to-open sleeve. We have decorated the box with our story and artwork that inspires us...LA's iconic art deco architecture being one of our tests. That being said, we would love feedback on our packaging. We plan to make a lot more tweaks and iterations, and it means the world to us to hear how we can make it better. 
The Store Experience (Factory in Lawndale): It's no secret that our past store experience did not meet our personal expectation. Although we were thankful for our success in eCommerce, it took a lot of space in our retail location that wasn't conducive for the more elegant of store experiences. Armed with this information, we took a big risk and we moved our facilities to a Ghost Kitchen. Now, ghosts kitchens are cutting edge, and it's certainly the future. But we have also learned, there is still a lot of kinks that need to be worked out. 
Expansion via Services: Now, our new location opens up a great door, of better delivery with Uber Eats, Doordash, and Grubhub. Our kitchen is phenomenal, with state-of-the-art capabilities, and the ability to expand our production capability by 5x.
15 minute delivery within Hollywood: One of the biggest advantages to this method of distribution, is that we can now distribute (virtually) out of the Hollywood ghost kitchen, which will be active next week. That means freshly-made chocolate within 15 minutes, all within the Hollywood radius. 
Challenges with Ghost Kitchen Pick-up: However, we have heard from a number of customers that the store experience is a bit lacking. We were hoping that the experience would be a bit more "intuitive", but we had some setbacks with outdoor signage with the city. 
The Upcoming Experience Center (in Torrance): We recognize these challenges, and we are actively targeting a customer experience center in Torrance. Now, this location will be a bit smaller, but we're focusing on easy parking, a fun location with like-minded businesses, and a store experience which is congruent to our handcrafted chocolates. 
The Customer Service: Over the past couple of years, our team has added a number of processes for better customer services. With the help of UC Irvine's School of Business, we went through every aspect of the business, and asked, could there be a better way? After some difficult decisions, we decided to put a stronger focus on our bean-to-bar chocolates and bonbons, and initiate a few steps for improved operations. We now have 2 years of data, where we can start to build annual forecast models, estimating the number of chocolates we should make.
Improving our Online Experience: Most importantly, we also have been working on making sure our online orders get a more personalized touch, and are prioritized. 
Challenges with the Heat Wave: Ecommerce has been an amazing blessing to our company. However, the heat wave makes it a challenge to ship chocolates across the nation, and sadly, it looks like the heatwave is starting sooner (this year in April) and ending later each year. To make matters worst, our carrier partners have increased their delivery costs by 25% since last year. This puts us in a challenge for shipping our chocolates, and although we have had some success with icepacks and 2 day shipping, we have noticed inconsistent delays with our carrier partners. 
We don't have an answer to deal with summer heat, but we are working on a number of strategies, and this certainly has influenced our approach to focus on the delivery apps. 
Improving the Operational Efficiency: Although we are 19 years young, we're still a small team, many of which, are wearing multiple hats. Over the past couple of years, we have added a number of software to improve the customer journey (and we are so grateful for our team's willingness to continue to learn all the software). Some of those have a had a bit of bugs, but eventually will make the experience much more streamline. 
A New Phone & Voicemail System: This month, we have added a new voicemail system, that is used by many of the best retail businesses today. Although we are thrilled for it, we recognize there's going to be a few hick-ups with the implementation, but rest assure, we're focused on making this the easiest way to get in touch with our team. 
What's on Deck: Now that we are a bit more settled into our new factory, we're pretty excited to give a sneak peak on what's to come with our chocolates. We're doing a lot more events, where we are showcasing how we make our chocolates. We are also doing a lot more collaborations with wineries, breweries, and philanthropy events. 
Our 19th Birthday - August 20th: Save the Date! where we will be partnering with a special collaboration with Smog City Brewery! We will be celebrating in Torrance, with many give-aways! 

A lot of changes have been happening, but we most importantly just wanted to thank you all for supporting us through this transition. Our whole passion revolves around you, and when we get to see the reactions of those that try our chocolate...it absolutely makes our day. Thank you, thank you, thank you, and rest assure, we are obsessed at making your Marsatta Chocolate experience even better!
Sincerely, 
Chef Jeffray and the Marsatta Chocolate Team

P.S. We of course would love to hear from you! Send us a note below