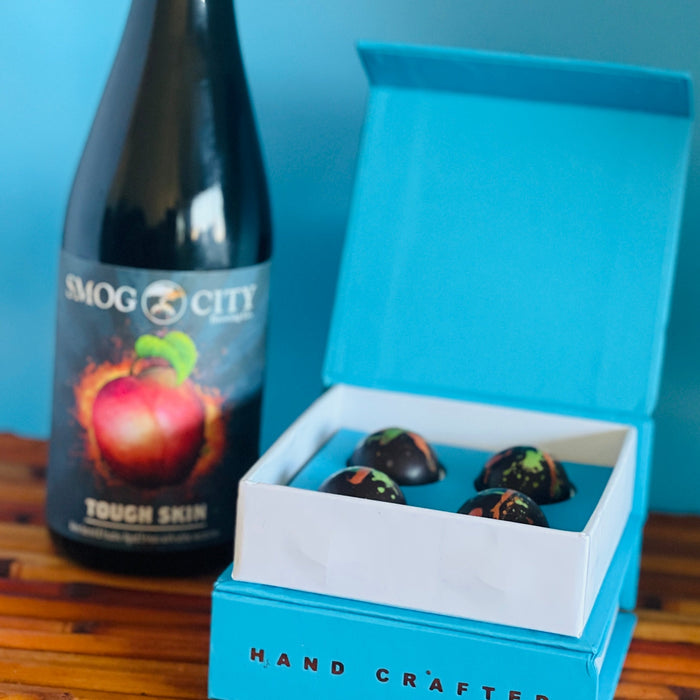 "World Environment Day" - Smog City Infused Bonbon
As a tribute to the South Bay Beer and Wine festival, we are beyond excited to announce a special collaboration with Smog City. 
Infused with a Wine Barrel-aged Foundre Saison: We asked Smog City, what is one of your most spectacular, exciting beers. They promptly brought out a bottle of 'Tough Skin.' This isn't just beer, but a vessel from the heavens. Made with over 30 hours of preparation of white nectarines, locally sourced from Tenerelli Orchards, followed by a special wine barrel-aged process, this beer is special just itself. Rumor has it, that with on sip, and you're instantly transported to a mythical orchard (yup, it's that strong!). 
Taste and Aroma: The deep profiles of this Saison have an almost 'transformation' effect to our bean-to-bar chocolate. The deep notes harmonize, and bring out the complexity of the nectarines with a subtle sweetness. 

P.S. Interested in trying this beer? Head to Smog City's website here.