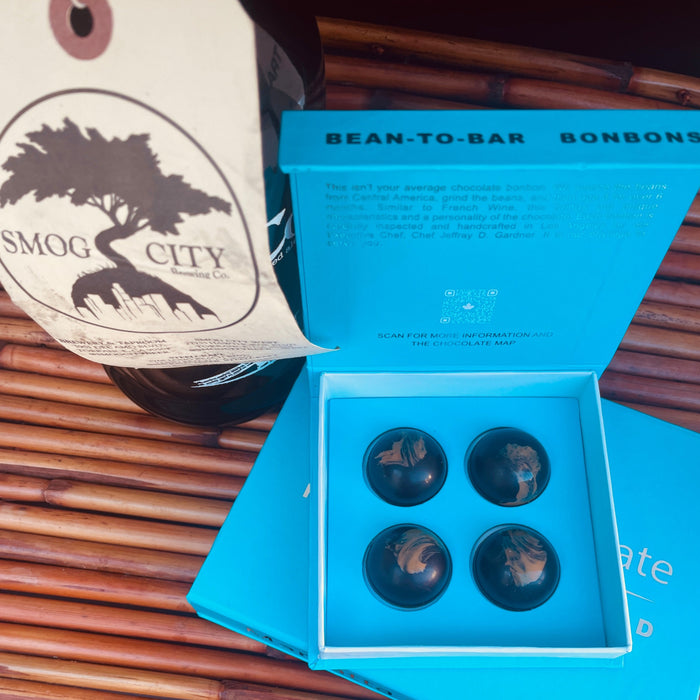 "Winter Collection" - Pumkin Chocolate Stout Beer Infused Bonbon
As a tribute to our halloween festival at Smog City, we are beyond excited to announce a special collaboration with Smog City. 
Infused with a Pumpkin Stout Beer from Smog City: This stout is unlike any other. In fact, Smog City used Marsatta's chocolate nibs in the making of this beer. Introducing deep complexity of chocolate goodness. This isn't just beer, but a vessel from the heavens. We then infused the beer into our chocolate, inception style. 
Taste and Aroma: The deep profiles of this stout have an almost 'transformation' effect to our bean-to-bar chocolate. The deep notes harmonize, and bring out the complexity of the pumpkin notes with a subtle sweetness.