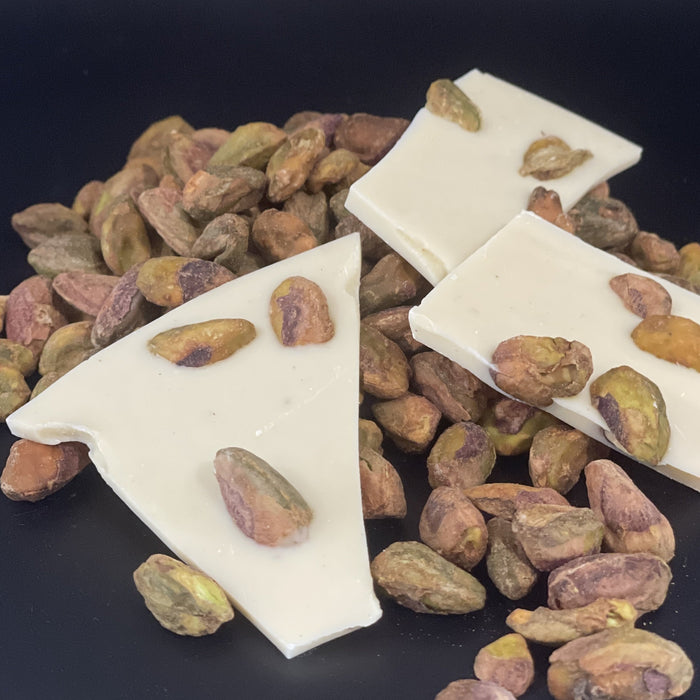 White Chocolate Bean-to-Bark Giftbox
A special gift set featured our first white chocolate made from cocoa butter. 
Made with A Special Selection of Farm-to-Table Pistachio: We source these pistachio from a family-ran farm in Alamogordo, New Mexico. They've been raising premium pistachios on their family farm in Eagle Ranch. Why New Mexico? The high desert climate is perfect for the best pistachios making way for that delicious, nutrient dense nuts. 
Spicy? Jalapeno Kick: These jalapenos are roasted with spices and green jalapeno for an extra flavor. Not as spicy as some of our past chocolates, but very unique flavor. These pistachios taste the best, because of their techniques around temperature management during harvest, that leads to that perfect "crunch".
Taste Profile: White chocolate is actually made from a different part of the cocao than dark chocolate, that is technically the "butter" of the cocoa. This gives it's natural white flavor.