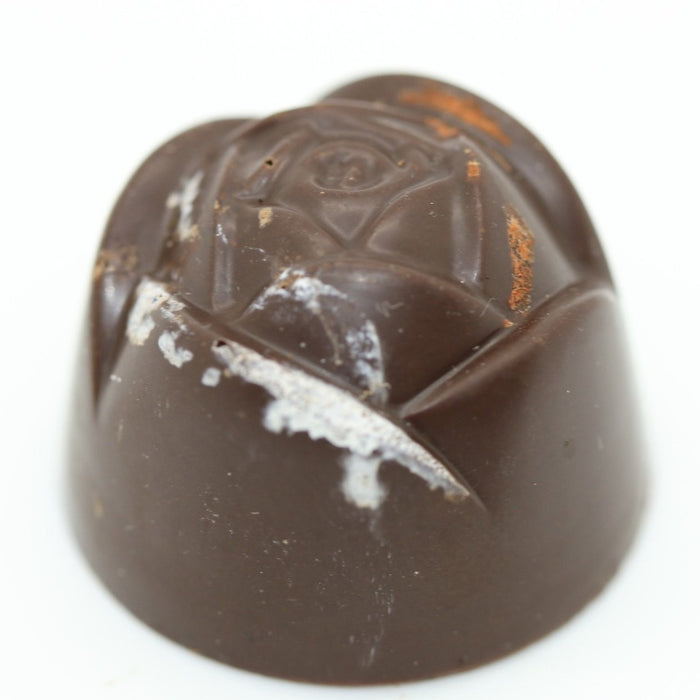 "Mother's Day" - French Lavender Bonbon (5 Piece)
To all the Sons and Daughters out there, Mother's Day is May 9th. Don't just send any flowers, send a French Lavender flower infused bonbon. Made from scratch, and in small batches from our Head Chef. More than just flowers, this is a small token of appreciation to say, Thank You Mom, I love you!
Made with real French Lavenders: We take the best French Lavenders from our favorite florist shop, and infuse the flowers into the chocolate. 
Aroma & Taste: The notes from the flower perfectly complement the dark chocolate, adding overtones of sweetness not unlike a herbal garden. The taste of the ganache is buttery smooth, with a final note of lavender setting into the moment. 
Recommended Pairings: This is absolutely stunning with a glass of prosecco. The crisp bubbles adds a new dimension to the chocolates, while not overpowering the subtle romance of the French lavender taste. A great way to say, thank you, while creating a very unique memory. 
Bonbon Design: What if I told you, there's a Rose that's actually a French Lavender. More than a riddle, it's going to cause quite a stir to flower shops all across the nation!