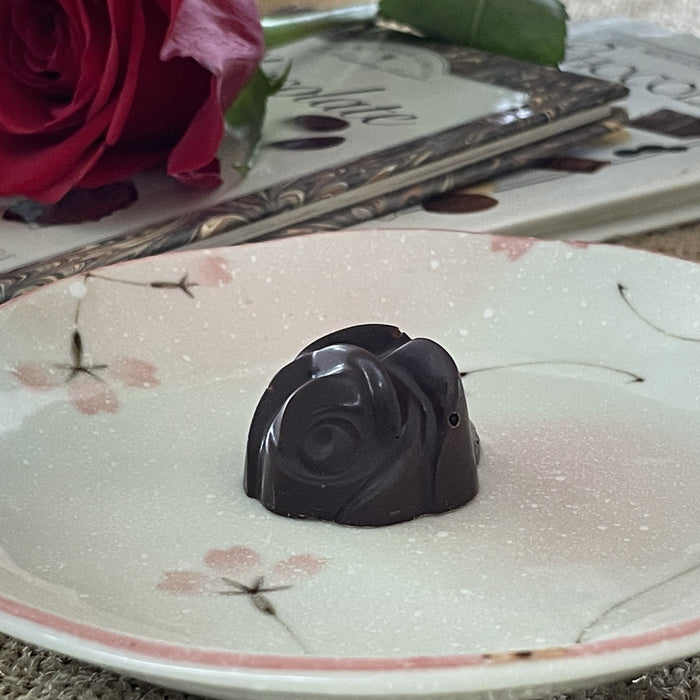 "Mother's Day" - Caramel Rose Bonbon (5 Piece)
Introducing our rose-infused caramel bonbon. Using our home-made and family recipe for caramel, we've infused real roses for a unique and memorable finish. 
A Special Infusion of Rose into the Caramel: We take real roses and meticulously prepare into an infusion into the caramel. A delicate touch in order to add a subtle but fragrant touch of the rose flavors, into the creaminess of the home-made caramel. 

How It's Made: The caramel comes from an old family recipe, passed down from generation to generation. Using only fresh ingredients and no preservatives, this caramel provides a flowing and soothing sweetness that's not overbearing. Paired with the salt and the dark chocolate, leads you swimming for more.
Bonbon Design: A unique design inspired by the rose of our love, to our Mothers!