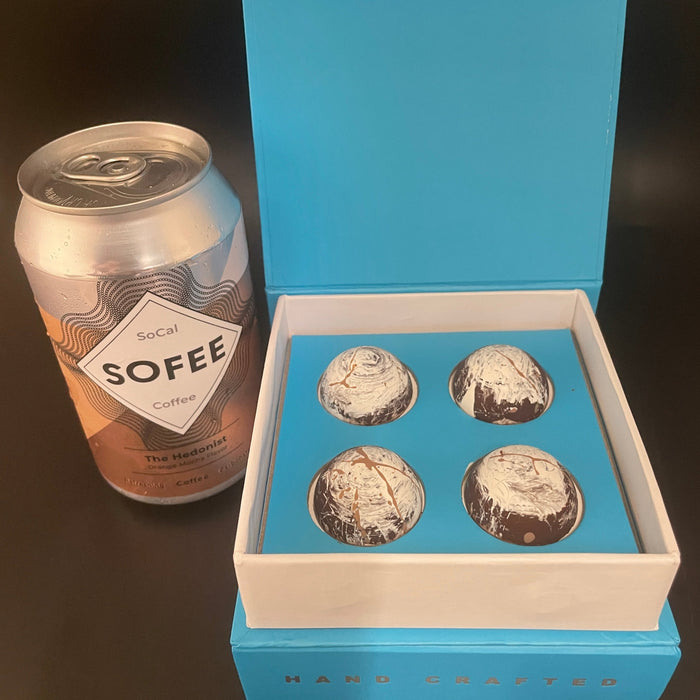 "Marsatta's 19th Birthday" - Orange Crème Macchiato Bonbon (4 Piece)
A special collaboration with Sofee Coffee, we infused their special Orange Mocha drink into a chocolate for a memorable Macchiato without the wait. 
Made with Real Oranges the Italian Way: We added additional freshly squeezed oranges into the ganache, for a crisp and refreshing take on this Macchiato, with a hint of creme. 
Aroma: On the nose, you'll be delighted by crisp orange flavor, but with one bite, the intensity of the aged chocolate is balanced by the delicate coffee flavor with subtle orange notes. This has a "sprezzatura" approach, or an Italian nonchalance that just feels right. 
A Special Collaboration with Sofee: We are so excited to collaborate with the Sofee team, who's innovations in the coffee space is changing the way we look at Coffee. Their founder, Chad, is an inspiration for our team, and so excited to come together on this bonbon.