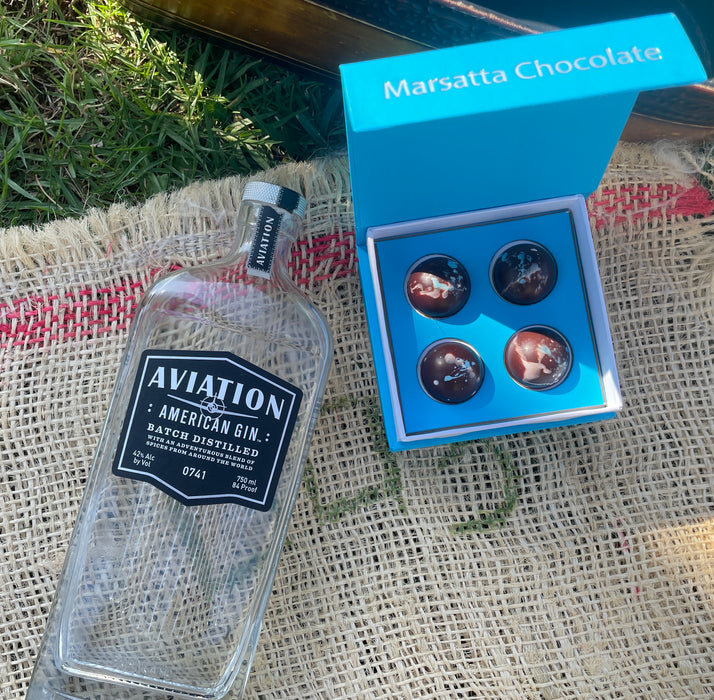 "Marsatta's 19th Birthday" - Aviator Gin Infused Bonbon (4 Piece)
To celebrate our 19th Birthday, we have infused a very special Gin from a very special Canadian...Ryan Reynold's Aviator Gin. 
Inspiration behind the Bonbon: As a lot of you may know, we are huge sports fans, and after the NHL, we love the National League in Wales. When Ryan Reynolds and that guy from TV purchased the Wrexham Football club, we were a bit nervous, as we're diehard Chester fans. You know, because we watched Ted Lasso, dubbed in Canadian English. But the rivalry continues, and we honor our crosstown rivals. 
The Taste and Notes: Baseball, Apple Pie, and Aviator Gin. There's nothing more American than this Gin, and we can tell from the infused ganache. The bold juniper notes shines through our aged chocolate, for truly Made-in-America moment.