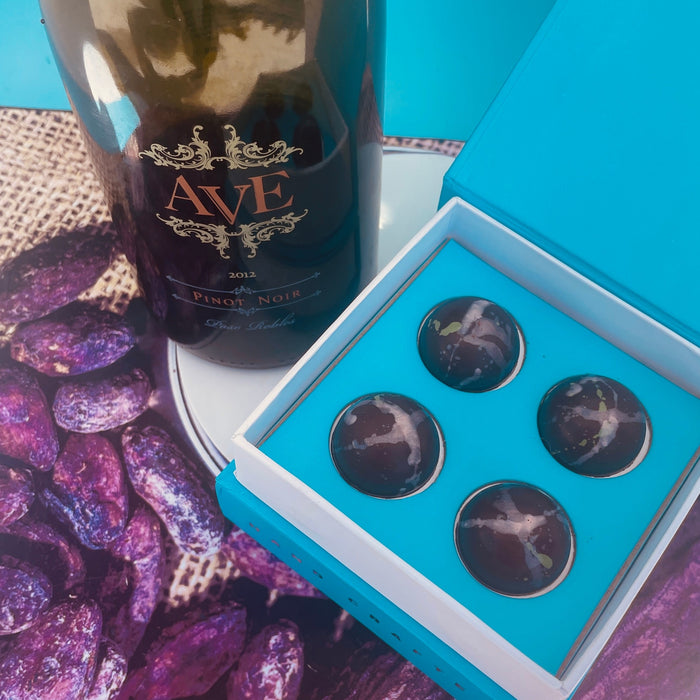 "Marsatta's 19th Birthday" - Ave Wine Infused Bonbon (4 Piece)
We are thrilled to announce a very exciting collaboration with Ave, the the crème de la crème of wines. 

Made with One of the Best Wineries on the West Coast: We are so excited to collaborate with Ave on this exciting wine. We asked them for a special infusion for our 19th birthday celebration. They went back, and came up with this. Leveraging their expertise in some of the top wineries in California, they have taken a poetic approach to winemaking with a distinct focus on the sciences. Their passion certainly shines through each glass.
A Paso Robles Pinot Noir with a Special Kick: This wine is particularly unique, as it's aged in French Oak barrels, and aged for over 18 months. This leads to subtle notes of spice, cherry, and with a hint of butterscotch. 
Taste Profile: Red wine goes phenomenally with dark chocolate, and this one certainly delivers. A richness and dark berry notes of the ganache add a bit of excitement to the decadent layers of fresh made and prepared dark chocolate. 
Learn more about Ave wines here.