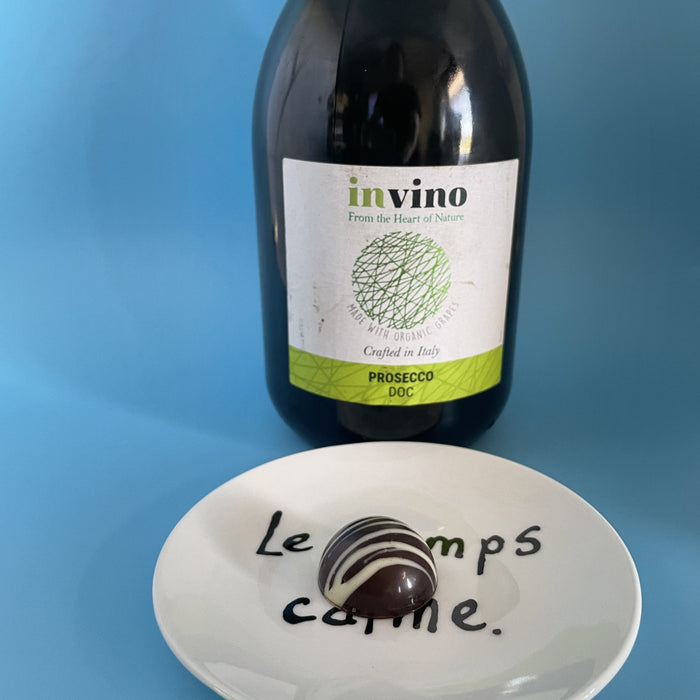 "Marsatta's 18th Birthday" - Prosecco Bonbon (4 Piece)
Introducing a very special treat for Marsatta's 18th Company Birthday, a prosecco-infused chocolate. Available for a limited time only. 
Prosecco Wine from Northern Italy: Prosecco is one of the most popular and emerging wines to come out of Europe. A sparkling wine from the Northern part of Italy, this resembles Champagne but with a smoother, and more enjoyable experience. Popular as as an aperitif, it's popularity has swept over London and Paris. 
Aroma & Taste: The prosecco adds a romantic flair to the taste, especially paired with the dark chocolate. A slightly creamy, borderline bubbly experience, and just takes you back to enjoy the finer parts in life. 
Recommended Pairings: We highly recommend a rose blend of prosecco, as the crisp delicateness of the wine greatly complements the experience.