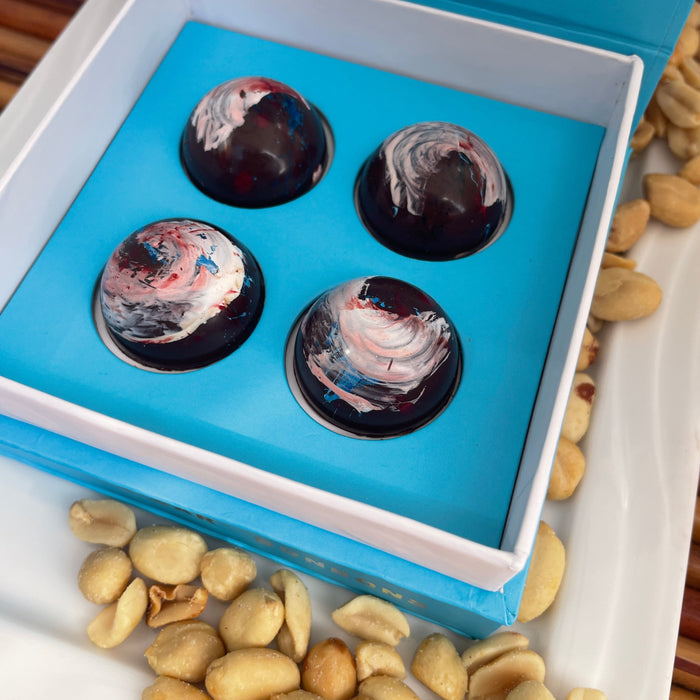 "Halloween" - Peanut Butter Delight (4 Piece)
Introducing a very special bonbon for this fall season. A special ode to George Washington Carver, where we take arguably the greatest invention of the 19th century, and infused our 6 month aged bean-to-bar chocolate. The results is simply magical. 
Home-made Peanut Butter: We grind fresh organic peanuts each day with our in-house grinder, and then hand-stir to create a smooth and creamy consistency. It's an old-fashion way to make peanut butter, and in our better, just tastes better. 
Aroma & Taste: Since we add no preservatives, this Peanut Butter Delight has a bold aroma that's unlike other Peanut Butter chocolates. On the palate, you're experience a winning combination of a buttery peanut mixed balanced with the velvety approach of the chocolate.