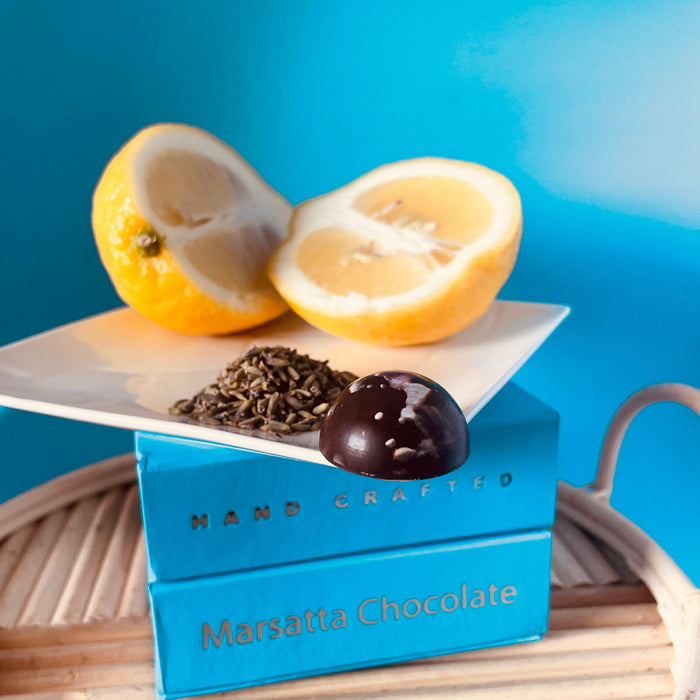 "Easter" - Panda Citrus Delight Bonbon
Spring is finally here, and we wanted to really bring out the color from such a dry winter. So what is Panda Citrus? It's the next big fruit that is taking over Australia and Asia. It is called Kumquat. We've nicknamed it Panda Citrus because our favorite Panda Bear loves to eat them. No, not Jack Black. Real Pandas. 
Unlocking Incredible Flavor: This fruit is very special, and just so unique. It's like if you take an orange, and compress all the flavor until it's the shape of a grape. With a bite, you get a remarkable journey that takes you on a journey across south-east Asian (sometimes with Jack Black singing along...we don't know why). The flavor is incredible...exotic but familiar, fruity but complex. Certainly cousins to an orange, but sophisticated with much more complexity and overtones. There really isn't words to describe this. 
Taste: I feel like we say this about all our chocolate, but this chocolate is turning heads in our neighborhood. There is just so much flavor packed into a bite. One bite, and it oozes into the soul. We had one client say their toes tingled as their chest was lifted up into Nirvana. But what does that mean?? We couldn't tell you, but sign us up! Level up to Yoga 2.0.