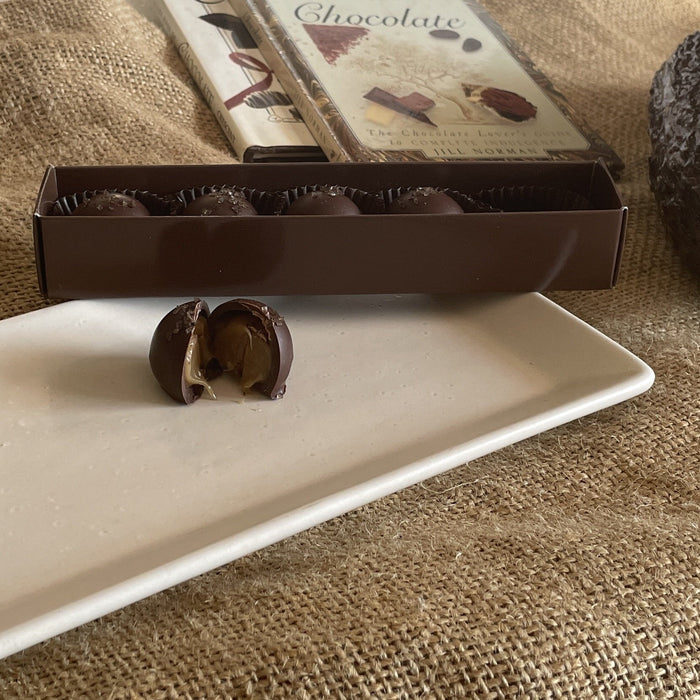 "Earth Day" - Smoked Alderwood Caramel
A very special chocolate to symbolize the environmental impact. Enjoy for Earth Day!
A Family Recipe for Caramel: We have taken our very special homemade recipe for caramel. Made from scratch for each batch, this caramel uses the best and freshest ingredients that is notable on the first bite. 
Infused Smoke Alderwood Salt: At first, you're notice a smoky fragrance from the Alderwood salt dusted on top. After the first bite, the creaminess of the caramel kicks in, with its homemade charm. Subtle but noticeable, a symbolized gesture to Earth Day. 
Recommended Pairings: This bonbon is quite the experience by itself. However, it can go exceptionally well with great aged scotch, that complements the peaty notes.