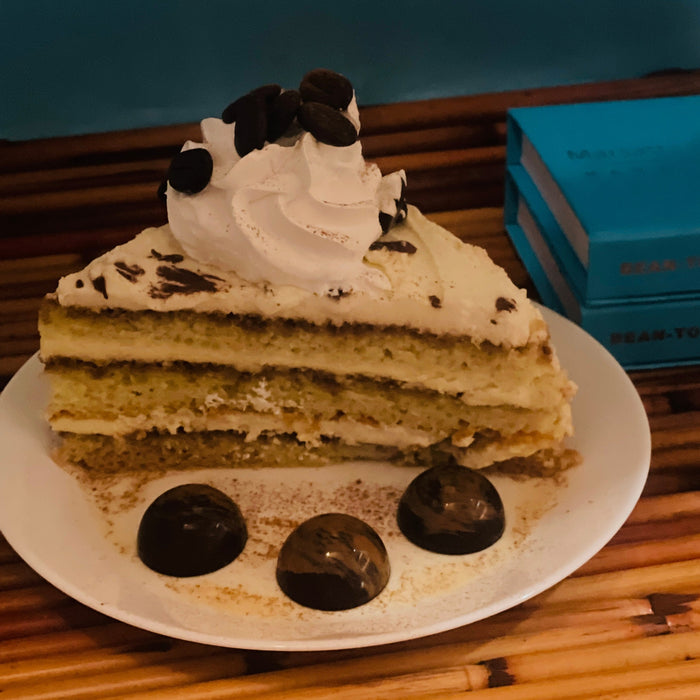 "Earth Day" - Kahlua Tiramisu Bonbon
Experience the best of both worlds with our Marsatta Earth Day Bonbon, featuring the irresistible combination of tiramisu and Kahlúa coffee liqueur. Crafted with care by our skilled Executive Chef, this exclusive offering is a delicious and decadent way to celebrate Earth Day.
We've carefully selected only the finest, sustainably-sourced ingredients for this special bonbon, so you can indulge in a treat that is as good for the planet as it is for your taste buds. The rich, velvety flavors of tiramisu are perfectly complemented by the bold, smooth notes of Kahlúa coffee liqueur, creating a flavor profile that is nothing short of heavenly.
As you savor each bite, you'll be transported to the lush, verdant landscapes of Italy, where the finest ingredients are grown and harvested with care. This limited-edition bonbon is a favorite among our loyal customers, who appreciate the unique flavor and ethical sourcing of our chocolate creations.
So, celebrate Earth Day in style and treat yourself to the Marsatta Earth Day Bonbon. With each bite, you'll be paying homage to the planet and indulging in a delectable, eco-friendly dessert that is sure to delight your senses. Order now and experience the magic of Marsatta chocolate!