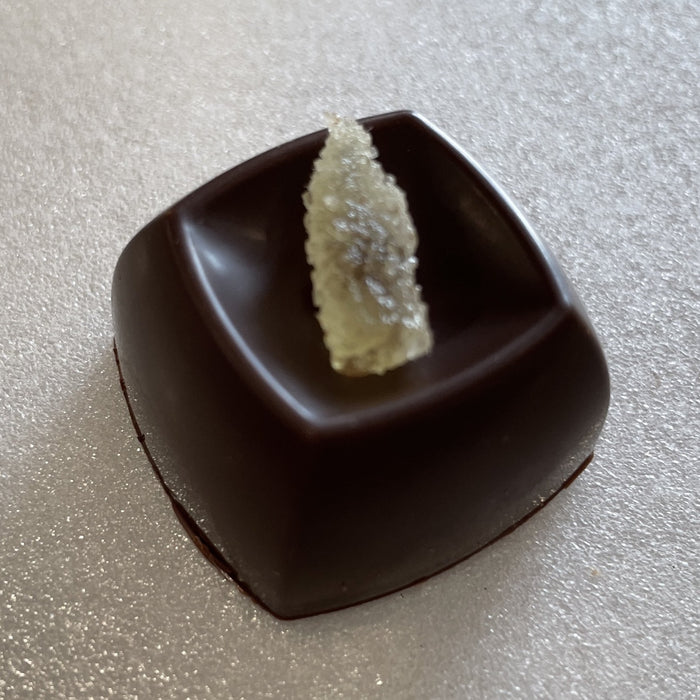 "Earth Day" - Ginger Snap Bonbon (5 Piece)
An exciting new chocolate to celebrate the earth, and to bring awareness to environmental causes for a better tomorrow. Introduce our 'Ginger Snap' bonbon. 
Made with a Ginger Twist: We wanted to infuse of the best and freshest ingredients found on this earth into a chocolate, but in a delightful way that doesn't overpower the chocolate. 
Aroma & Taste: On the nose, you'll notice the candied ginger piece that gives a fresh aroma. However, the taste is exotic, which the ginger beating to a drum around a melody of dark chocolate notes.  
Recommended Pairings: We absolutely love this with distilled liquor that is bold with a smooth touch. Great with Japanese Sake, and fantastic with craft vodka. 
Bonbon Design: Organically sculpted, but with a bit of personality. Soft and smooth like a circle, yet square like a cube. Some times you can't fit a square peg in a round hole. This bonbon begs to differ.