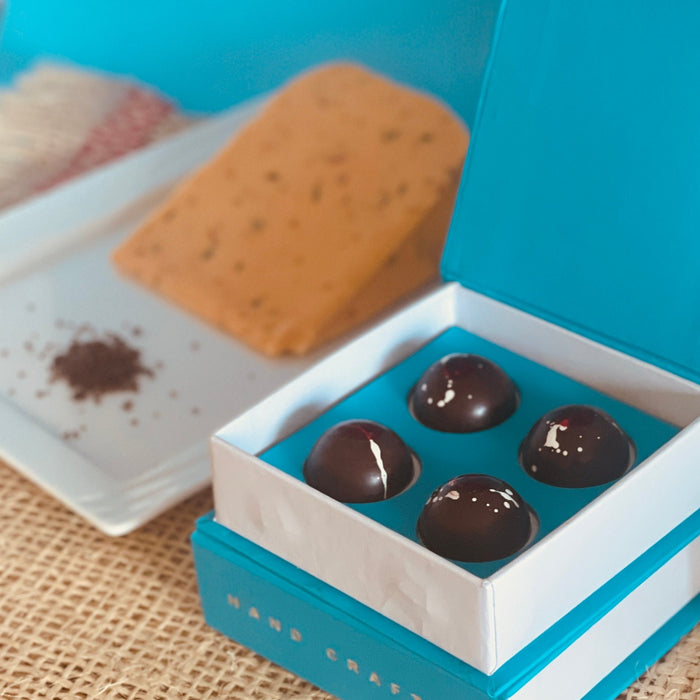 "Cinco de Mayo" - Habanero Spiced Bonbon
This is a special experiential chocolate for Cinco de Mayo, that gives an extra kick. 
A Cheese Cake styled Ganache: Infused in the bonbon is a creamy, velvety ganache, made similarly to a cheesecake. The perfect contrast the the deep bold dark chocolate, that simply melts after each savory bite.  
A Habanero Kick: Oh hello?! Yes, that's habanero pepper for a little kick of spice, perfect for Cinco de Mayo, but not too overwhelming. A Goldilocks level of spice. 
Recommended Pairings: This is exceptional with Tequila, lime, and a bit of salt. The perfect pairing for a Cinco de Mayo toast, that balances the sweet and bold, with a savority delight.