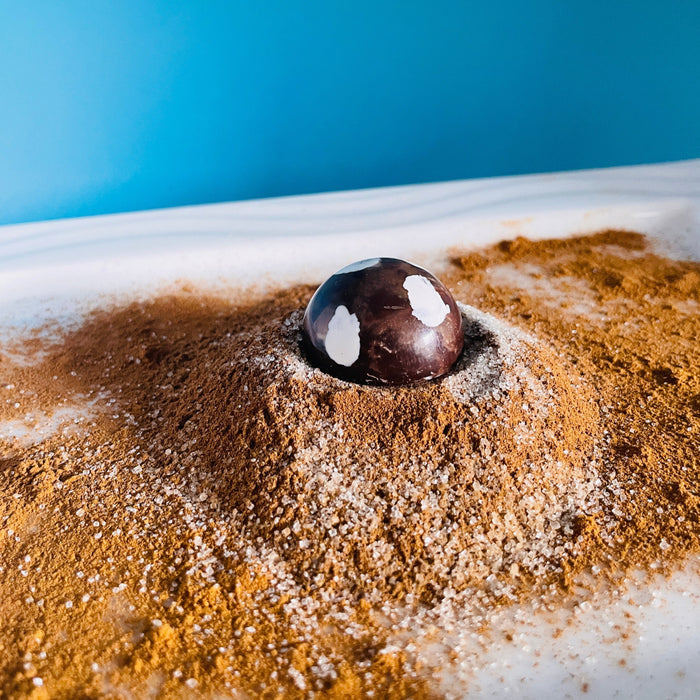 "Cinco de Mayo" - Churro Bonbon
Inspired by LA's favorite delicacy, we're proud to introduce the Churro Bonbon. 
Travel to a Bakery in a Bite: Heaps of brown sugar with doughy fluffily delight. This bonbon is inspired by the magic of every churro, our game-day ritual to start off the weekend. 
Taste and Texture: Creamy, crunchy, savory. It's difficult to describe this chocolate, as it transcends all tastebuds, for a very unique snapshot of flavor. The caramelized brown sugar plays with the inner ganache, that resembles a chewy bite. A playful appreciation for one of our favorite Sunday afternoon treats. 
Recommended Parings: This goes exceptionally well with Port Wine, particularly 10 year aged Tawny Port. The deep leathery and caramel notes of the Port wine, can unlock an extraordinary flavor profile of the combo.