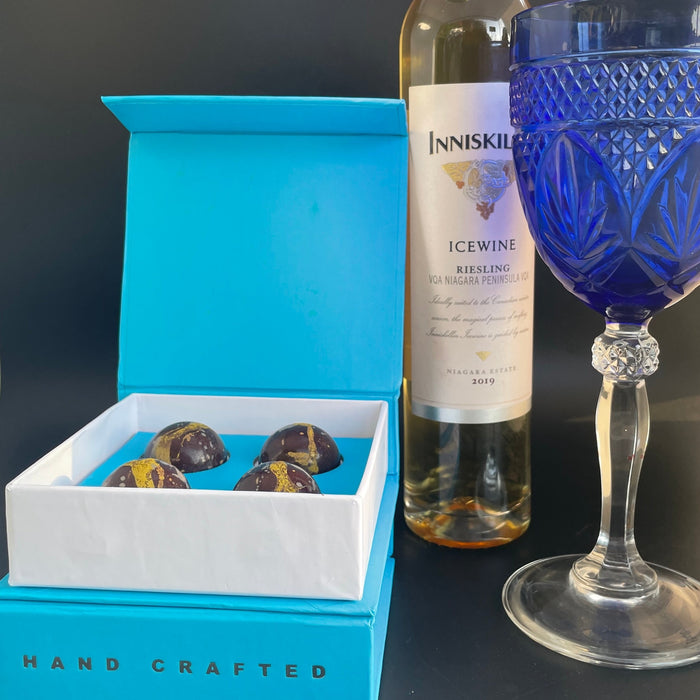 Canadian Ice-Wine Infused Bonbons
To celebrate Victoria Day (a Canadian holiday that marks the unofficial start of the summer), we have created a very special treat from North of the border. Introducing, the Niagara Ice Wine Infused Bonbon
Made with a Reserve bottle of Canadian Ice Wine: Canadian Ice Wine is a delicacy up north, where the grapes are harvested during the winter months. The most famous wineries are near Niagara Falls, where the terrain creates a very unique grape full of interesting notes.
The grapes are harvested in the winter while frozen, creating a crystalized grape with intense flavor. Translated into a wine, these bottles simple are fantastic with a slice of cheese cake.

How It's Made: A meticulous process to prepare the ganache with the infused ice-wine. Because the wine is so sweet and delicate, and there's a bit of craftmanship to perfect the ganache for that 'melt-in-your-mouth' experience. 
Bonbon Design: Sleek yet simple.  Straightforward yet orderly. Just like our Neighbors up North :-)