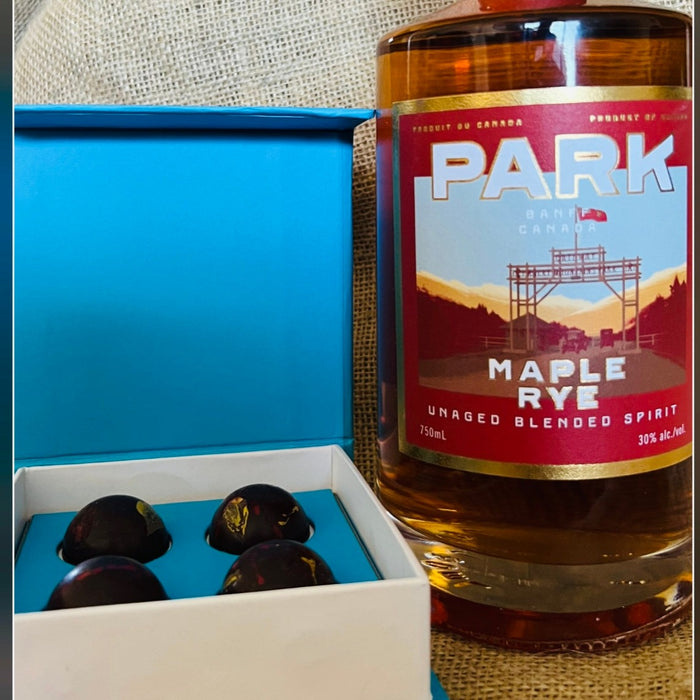 "Canada Day" - Banff Maple Rye Bonbon
If you combine Wayne Gretzky, a Canadian Royal Mountie, and a Tim Horton's Double-Double, it still wouldn't match the Canadian-ness of this chocolate. This chocolate is so Canadian, it will apologize to you for being too delicious. 
Banff Maple Rye: This is Ledderkenny in a bite of chocolate. Albertan rye whiskey infused with homegrown maple syrup.  Some say that 
Deep Notes of Wilderness: Slightly reminiscent of a breezy outdoor experience from Banff, that's as picturesque as Lake Louise. The subtle maple notes give a bit more complexity to the chocolate, but bring out the 6 month aged bean-to-bar chocolate. 
Recommended Pairings: We really like this chocolate as a stand alone treat. It's bold, but not overbearing, with a gentle loving tone.