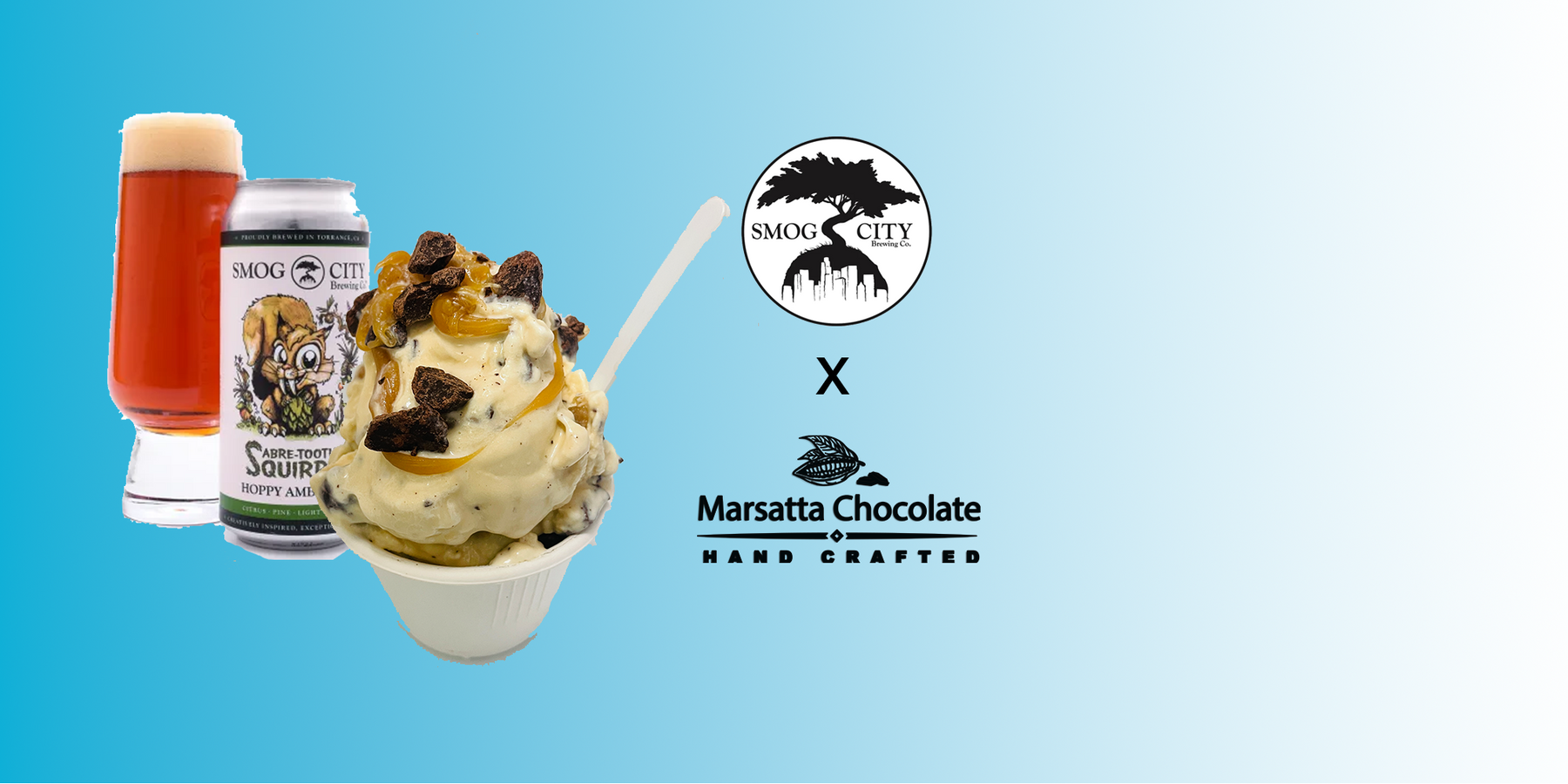 We're giving away FREE cups of a Frozen Treat, Today Only!
Greetings, dessert enthusiasts!

Chef Jeffray here, thrilled to share the excitement surrounding the launch of our newest creation: La Crème Glacée. It's time to bid farewell to ordinary gelato and embrace a frozen treat that transcends all expectations!
The journey to La Crème Glacée began with a quest for perfection. As a chef, I've had the pleasure of sampling countless ice creams, gelatos, and frozen custards, but something was always missing. The chocolate flavor, in particular, left a lingering sense of artificiality. This inspired Marsatta to embark on our own line of frozen delights, determined to create a creamier, richer taste that truly unlocks the flavors of the exquisite bean-to-bar chocolate.
Today, I am delighted to invite you to experience La Crème Glacée firsthand. Join us at our Experience Centre located at 1972 Del Amo Blvd, Torrance, CA, from 1pm to 6pm for a complimentary cup of this decadent creation. It's an opportunity to embark on this flavor exploration with us and provide valuable feedback as we continue to develop an exciting lineup.
La Crème Glacée boasts two magnificent flavors for you to savor: the velvety bean-to-bar chocolate and the tantalizing combination of Smog City beer and chocolate caramel swirl. Each bite is a symphony of flavors that will leave you craving more. But we need your help in deciding what flavors to launch this summer. Your feedback is invaluable in shaping the future of our frozen delights.
Don't miss out on this exclusive opportunity! Join us today and enjoy a complimentary cup of La Crème Glacée at our Experience Centre. It's our way of saying thank you for being a part of this delicious journey. This offer is only available today, so mark your calendars and make your way to our store from 1pm to 6pm.
Together, let's embark on a flavor adventure like no other. Come and indulge in the creamy richness of La Crème Glacée and help us shape the future of our lineup. We can't wait to hear your thoughts and create a frozen treat that will delight your taste buds this summer.
See you soon at our Experience Centre! Don't forget to bring your taste buds and your enthusiasm for exceptional frozen delights. Let's make this journey unforgettable!
What: A FREE cup of our Frozen Treat
When: Today (Saturday June 10th, 2023), 1pm - 6pm 
Where: 1972 Del Amo Blvd, Torrance CA 90501