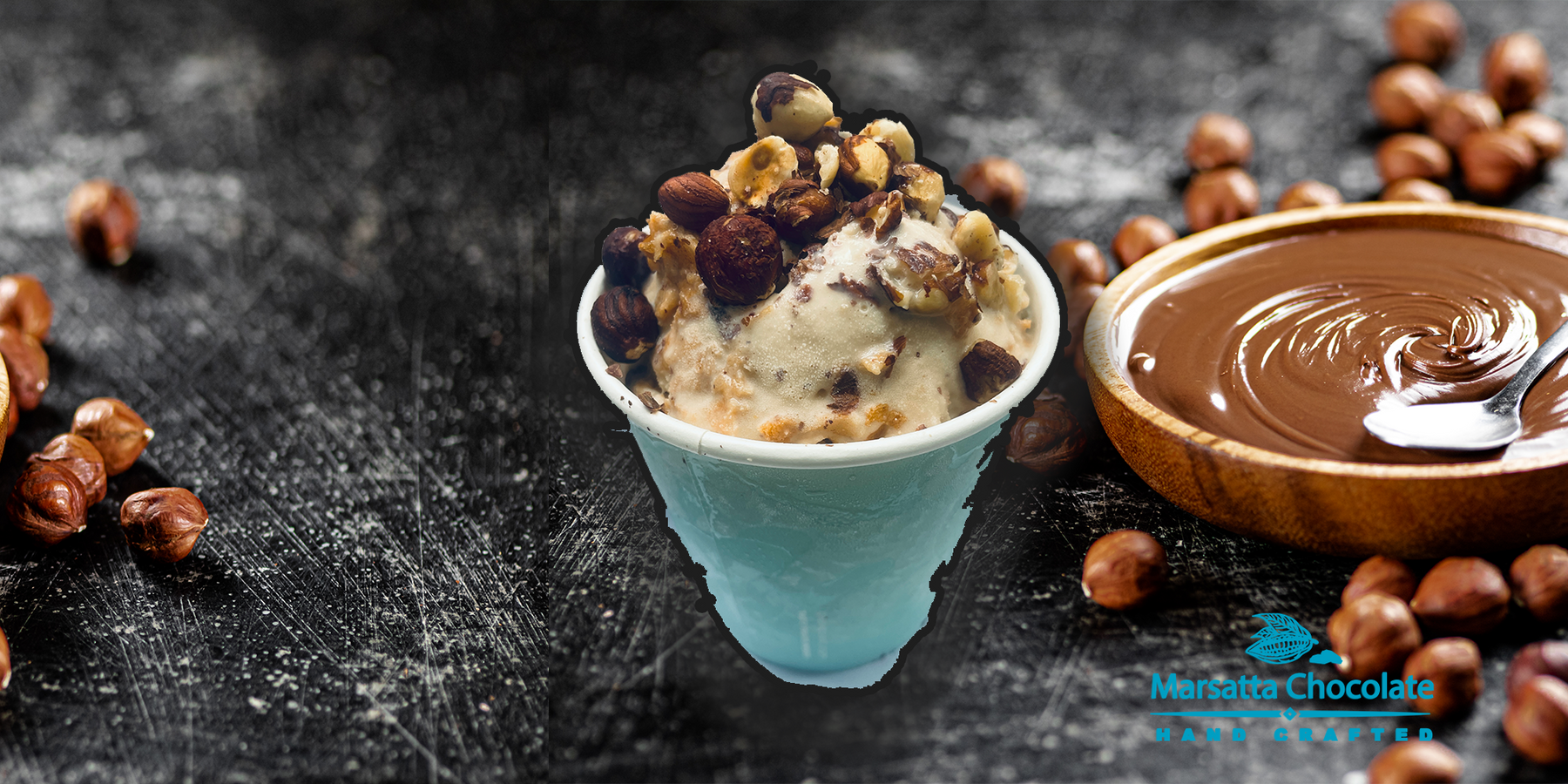 Try Our Hazelnut and Chocolate Flavor for FREE this weekend only!
Dear Friends,
Today, I stand before you with immense excitement as I unveil my latest culinary creation: Hazelnut and Chocolate Crème Glacée. Allow me to take you on a journey of inspiration, innovation, and an invitation to experience the creaminess and delectable flavors that surpass even the finest gelato.
Inspiration Strikes: As a chef, inspiration often strikes when I least expect it. It was during a serene stroll through an enchanting hazelnut orchard that the idea for this remarkable flavor began to form. The rich aroma of freshly roasted hazelnuts lingered in the air, captivating my senses and igniting a culinary fire within. I knew I had to capture this essence and share it with the world in a way that would transcend expectations.
The Quest for Perfection: With a clear vision in mind, I embarked on a quest to create a frozen treat that would redefine indulgence. Every element of our Hazelnut and Chocolate Crème Glacée has been meticulously crafted to deliver a taste experience like no other. Real hazelnuts were carefully selected for their exceptional quality, ensuring a depth of flavor that resonates in every spoonful. The creamy base, infused with the essence of these delicate nuts, provides the perfect canvas for the symphony of taste that awaits.
Beta Testing Invitation: Now, dear friends, I invite you to be a part of this momentous journey. To ensure that our creation truly surpasses expectations, we need your valued feedback. That is why I am thrilled to announce that we will be hosting exclusive beta testing sessions at our Experience Centre located at 1972 Del Amo Blvd.
Join us from 1pm to 6pm today and tomorrow for a complimentary cup of our Hazelnut and Chocolate Crème Glacée. Indulge in its velvety smoothness, relish the delightful crunch of hazelnuts, and allow the bursts of bean-to-bar chocolate to whisk you away to a world of pure bliss. This is an opportunity to be among the first to experience the creamy perfection we have meticulously crafted.
Prepare to be captivated as our Hazelnut and Chocolate Crème Glacée unveils a realm of creaminess and flavor that will challenge your perception of frozen desserts. The allure of its taste is simply too extraordinary to be described in words alone—you'll have to experience it for yourself.
Come, be our esteemed beta testers, and help shape the future of indulgence. Together, let's celebrate the art of flavor, the beauty of hazelnuts, and the decadence of chocolate in a creation that transcends the ordinary.
Yours in culinary exploration,
Chef Jeffray

PS. Get a free cup of Hazelnut Crème Glacée Frozen Treat. 
When: Today (Saturday) and Tomorrow, 1pm - 6pm
Where: 1972 Del Amo Blvd, Torrance, CA 
What: A FREE cup of Hazelnut Crème Glacée (It's not Gelato, it's better!).