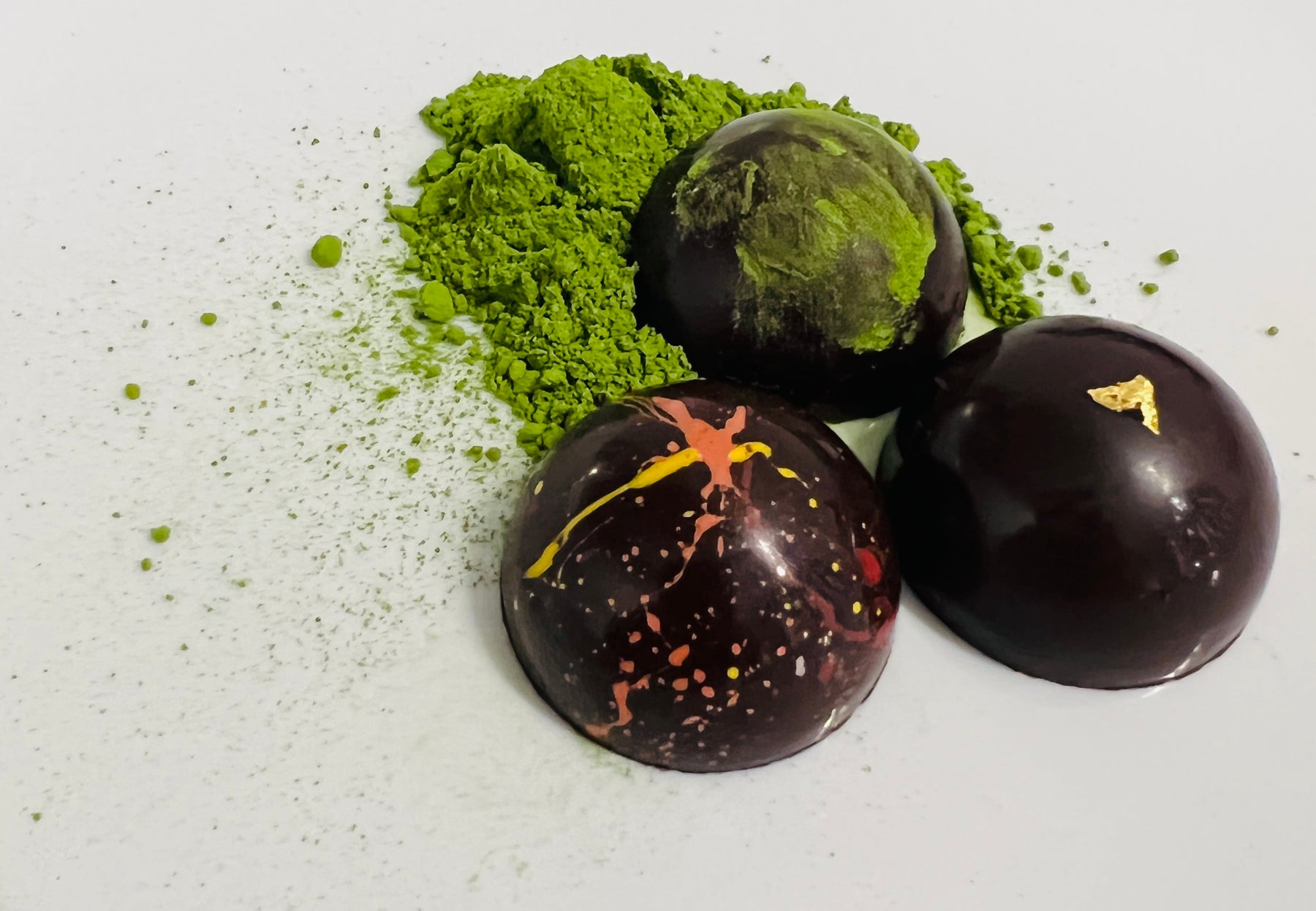 The Inspiration for Our Lunar New Year Collection
Greetings chocolate lovers!
I am Jeffray Gardner, Head Chef at Marsatta Chocolate, and I am excited to share with you the inspiration behind our special Lunar New Year chocolates.
First, let me introduce the Drunk Bunny Bonbon. As a chef, I am always looking for ways to bring a touch of playful mischief to my creations. The boozy blend of dark chocolate ganache and liqueur in this bonbon is a nod to the fun-loving spirit of the lunar new year. It's a treat that's sure to put a smile on your face and a twinkle in your eye.
Next, we have the Vietnamese Coffee Bonbon. As someone who loves to travel and experience new cultures, I was inspired by the delicious flavors of Vietnam. The combination of rich dark chocolate and bold Vietnamese coffee paired with a hint of milk...a taste sensation that will transport you straight to the streets of Hanoi. It's a perfect way to celebrate the culture and cuisine of Vietnam during the lunar new year.
Finally, the Green Tea and Sake Bonbon is a true ode to traditional Japanese culture. The blend of bittersweet green tea ganache and smooth premium sake is a taste sensation that will transport you straight to Japan. It's a perfect way to celebrate the lunar new year.
I hope you'll enjoy these chocolates as much as I enjoyed creating them. They're not just memorable treats, they're a celebration of the flavors, cultures, and traditions that make the lunar new year such a special time of year.
So go ahead, treat yourself and your loved ones to a taste of the lunar new year with Marsatta Chocolate. Order now on our website and let us bring a touch of sweetness to your celebrations.
Wishing you all a very happy lunar new year!
Chef Jeffray Gardner
Join Us for a Special Kick-off this Weekend
When: Saturday & Sunday (Jan 14 - 15): 1pm - 6pm
What: Try our Lunar New Year chocolates for a special Lunar New Year celebration