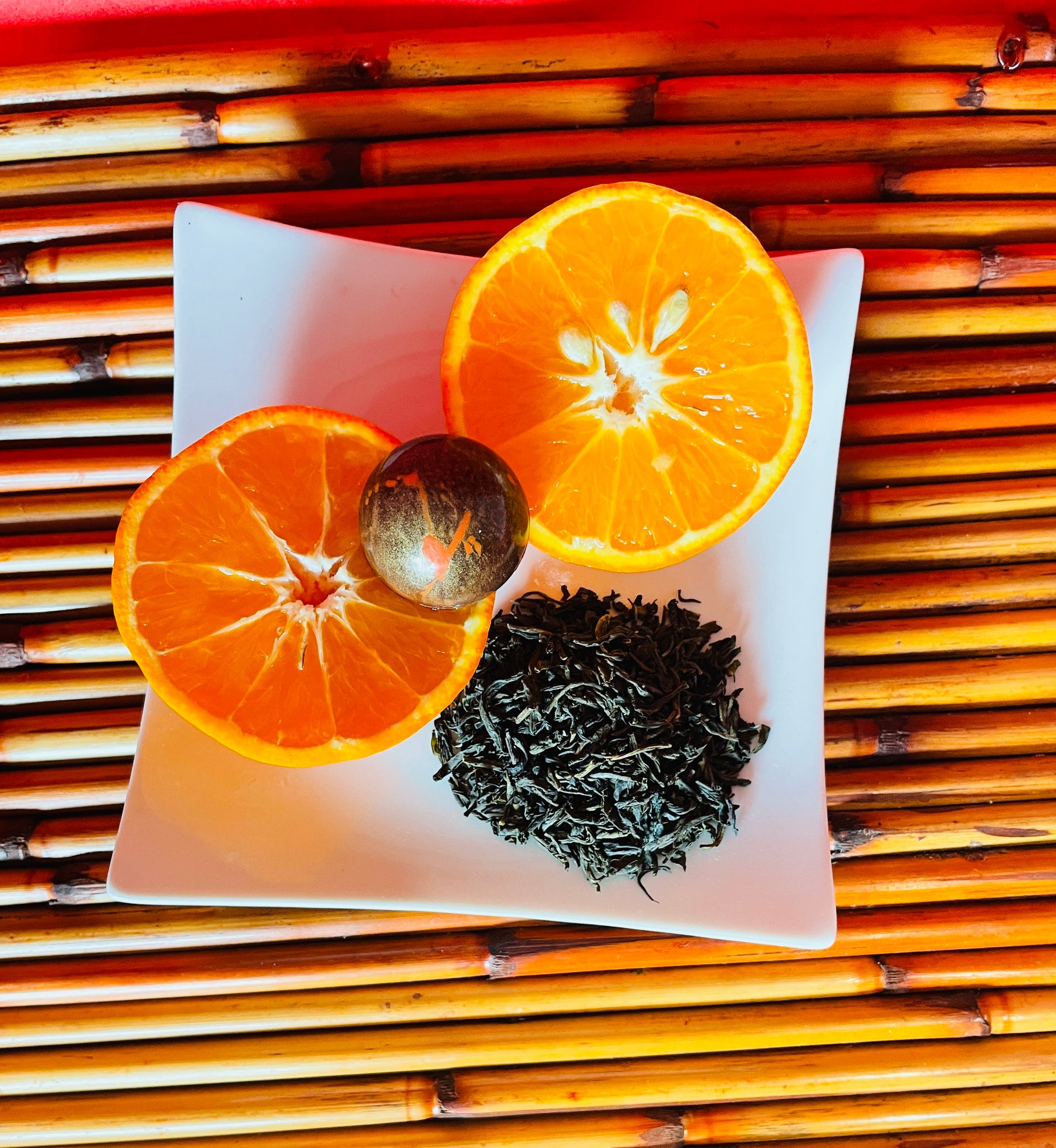 Experience the Ultimate Indulgence with our new Orange Liqueur Infused Bonbon, perfect for celebrating Lunar New Year
Experience the ultimate luxury and indulge in our new Orange Liqueur infused Bonbon, the perfect way to celebrate the Year of the Rabbit and the rich history and culture of Chinatown and LA.
Our expert Gourmet Chef has crafted a truly unique and memorable treat, starting with the delicate and aromatic jasmine flower, carefully sourced and prepared in-house with a collection of exotic spices. This combination creates a chocolate ganache that is infused with elegant notes and a creamy texture that will leave a lasting impression on your taste buds.
The Orange Liqueur adds an extra flair to this bonbon, giving it a harmonious balance of flavors, the sweetness of the chocolate and the acidity of the orange liqueur. This infusion elevates the experience and takes the flavor profile to a whole new level. The orange liqueur adds a touch of decadence that will transport you to a world of indulgence.
These bonbons are not only delicious, but also a true expression of the storied history of Chinatown and LA's impact on bringing groups together. Each bite is a celebration of culture and tradition.
Don't miss out on this limited edition treat, available now for Lunar New Year. Try one, or a box, and you'll be seeing stars, not Elmer Fudd. This is a chocolate experience you'll never forget, and one that will leave you craving for more.