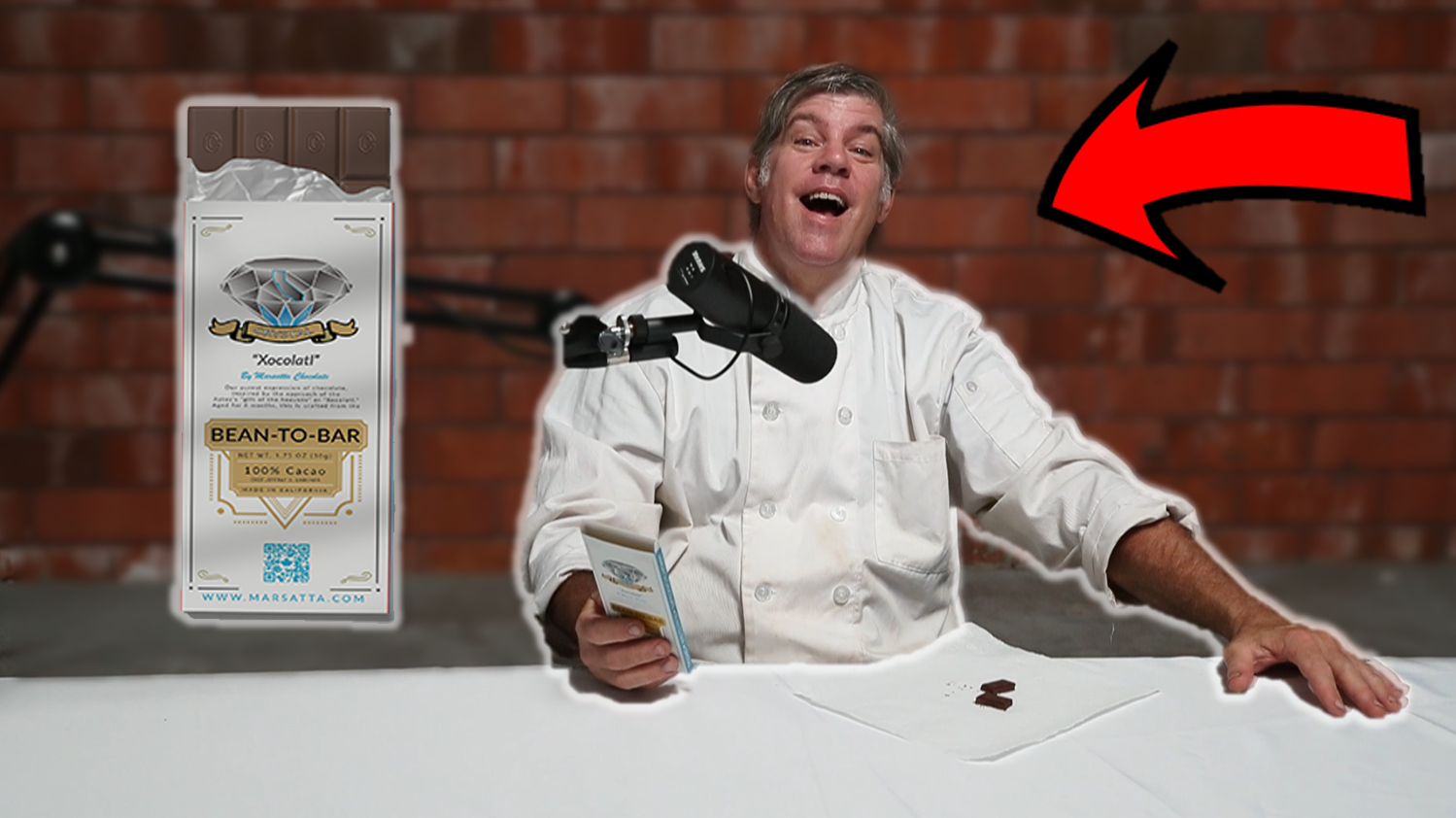 Explaining Our ICONIC 100% Chocolate Bar!


Hey there! 
This week, we wanted to share a bit more about why our flagship 100% bean-to-bar is so special. As a Chef that's been in this profession for nearly 30 years, this is my greatest masterpiece.
This is because we use only 1 ingredient. There is NO sugar, NO fake sweetener, NO preservatives, NO extra cacao butter, just pure chocolate. And we make this in our state-of-the-art facility in Los Angeles. We source fresh cacao beans from a special farmer in Central America.
Now when you taste this, there is a bold flavor….but surprising, it's not bitter.
Now when you taste it, you get these subtle citrus notes. But the taste gets better over time, there's subtle notes of mango, peach, and a hint of banana, and if I close my eyes, it reminds me of a chocolate cake from an old fashion Dutch bakery.
This bar is not just for chocolate enthusiast. Now I want to tell you a bit of a secret about myself. About two years ago, I was diagnosed with type 2 diabetes. But this bar was my saving grace. And a special thanks to my wife for inspiration of this special type of chocolate. It has no sugar, no artificial sweetener and is perfect for diabetics and, even athletes alike, even those on the keto diet.
****
Special thanks to Teegan Gardner for directing the video and copyright for this blog post!