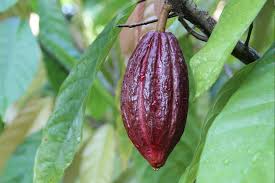 Ethically Sourcing: Our Approach to Partnering with the Right Farmers
As the founder and executive chef of Marsatta Chocolate, I am dedicated to sourcing the highest quality beans from a network of farmers around the world, including Belize. I believe that paying fair prices to our farmers is essential for producing the best chocolate, and for creating a sustainable industry.
One of the farmers in our network is a Belize-based cacao farm that is a pioneer in the centrally-fermented cacao social enterprise model, and has been recognized for producing some of the highest quality beans in the world. This farm is managed by a dedicated and experienced team who work with certified organic smallholder cacao producers in the Toledo and South Stann Creek districts, majority of which are indigenous people whose families have been producing cacao for generations. The beans are processed at a state-of-the-art post-harvest facility, where three unique stages of sun drying create optimal flavor. The beans produced by this farm offer consistent, well-balanced flavor notes of honey, pineapple, and raisin, and have even won international awards for their quality.
I carefully select our network of farmers who are experts in their craft and work tirelessly to produce top-quality beans. I pay premium prices, an average of 39%-82% higher than commodity prices and 25% over the local farmgate price to our partners. This, along with our partnerships with farmers, guarantees long-term stability and success for all. I also prioritize transparency, providing customers with detailed information about our supply chain, so they can witness the care and effort put into every bean.
By sourcing our beans through this network of farmers, we are able to offer customers chocolate that is not only delicious but ethically and sustainably produced. I am proud to support smallholder producers and play a role in creating a more equitable and sustainable cacao industry.