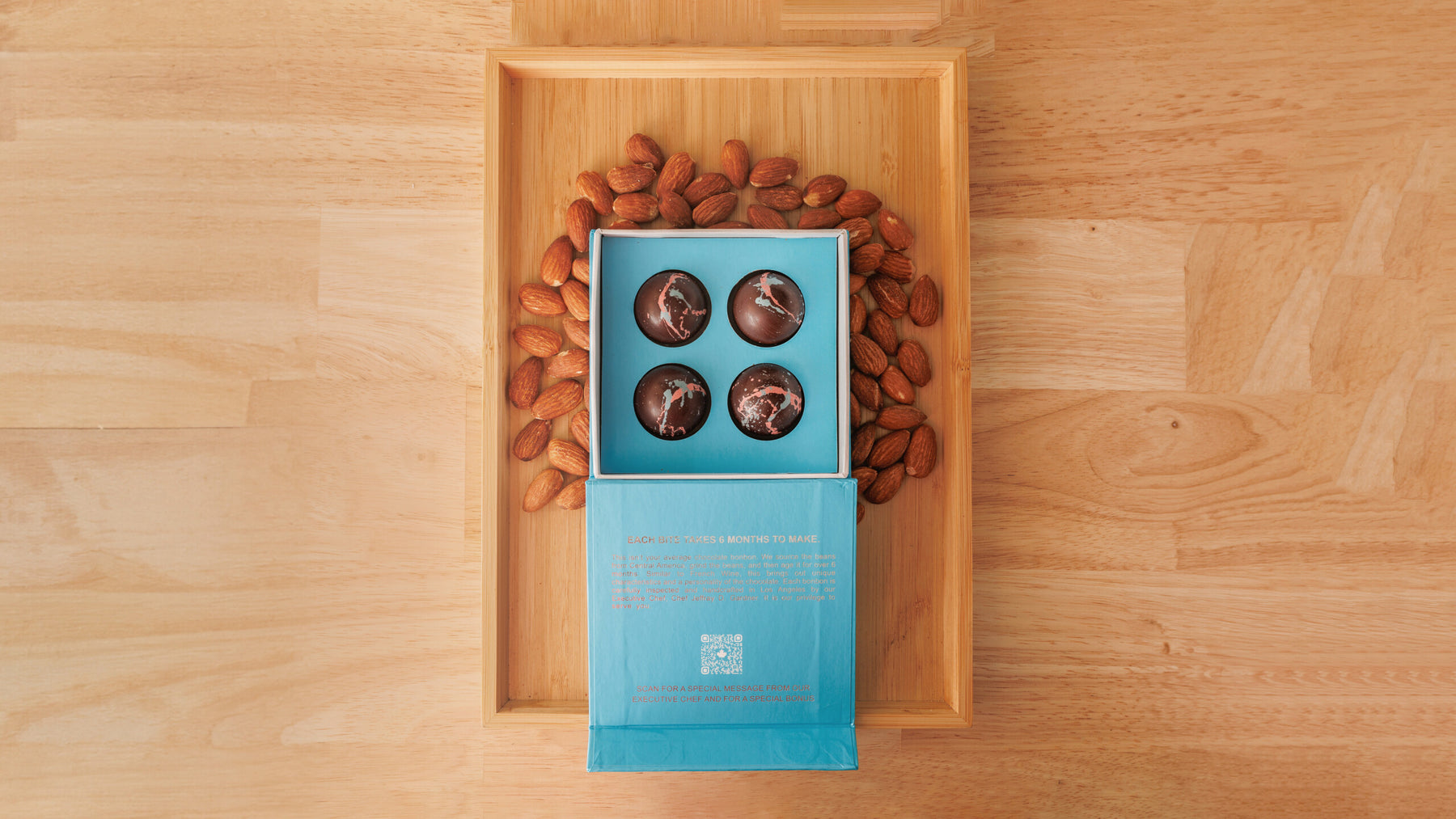 Celebrating Two Decades of Decadence: Chef Jeffray Dishes on Marsatta's 20-Year Milestone!
As I take a moment to reflect on the journey of the past 20 years, my heart swells with pride and gratitude. It's Chef Jeffray here, thrilled to share that Marsatta is commemorating its 20th anniversary! From our humble beginnings to becoming an established name in the craft chocolate arena, we've kept one mission close to our hearts: to make you as obsessed with craft chocolate as we are.

Our adventure took an exciting turn this year as we settled into our new abode in historic Old Torrance. This move wasn't just for us; it was for all of you who have been part of our story. You asked for a more accessible and customer-centric experience, and we listened! Our special customer experience centre is more than a store; it's a destination where chocolate dreams flourish, facilitated by the simplest conveniences like easy parking – because your journey to us should be just as sweet as the chocolate you're after.

In our relentless pursuit to become the number 1 gift-giving chocolate brand globally, we've taken strides that resonate with elegance and thoughtfulness. Our revamped packaging, now more enchanting than ever, and custom gift bags are not just wrappers but an extension of the love you share when gifting Marsatta's chocolates.

And, after much anticipation, we're embracing a new era of gifting convenience with our physical gift cards! Whether you're near or far, these cards, usable online and in our retail stores, offer the joy of Marsatta without the worry of shelf life or expiration. It's timeless, just like your most cherished memories.

But let's talk about the real magic behind these 20 years – YOU. Your unwavering support, your invaluable feedback, and your shared moments of joy have been the cornerstones of our growth. Every chocolate crafted, every recipe refined, has been a testament to our community's collective passion.

So, here's the most delicious part: our 20th-anniversary sale! Consider this not just a sale, but a heartfelt "thank you" wrapped in ribbons of gratitude. We've poured two decades' worth of love and appreciation into unbelievable deals just for you.

From the bottom of our cocoa-filled hearts, thank you for choosing Marsatta. We're not just celebrating 20 years of business; we're commemorating 20 years of shared stories, love, and of course, exquisite chocolate. Here's to relishing the present and eagerly anticipating the sweetness the next 20 years will unveil!
In the spirit of celebration and as a token of our gratitude for your continuous support, we're excited to offer a special treat that's sure to make this milestone even more memorable. Get ready to fill your baskets with more of your favorites because, for a limited time, we're giving you an exclusive 30% off EVERYTHING in-store!

Use the code 20YEARS at checkout to indulge in this sweet deal. Whether it's our signature truffles that tantalize your taste buds, or those exotic bars that you've wanted to try, now's your chance to treat yourself to a delightful saving.

But don't wait too long; this special offer is as fleeting as the wafting aroma of our freshly made chocolates. Make sure to make your purchases before the witching hour on October 25th as the offer expires at midnight!

Sweetest regards,
Chef Jeffray