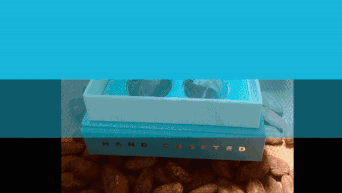 The Next Chapter: Marsatta Chocolate Celebrates 20 Years and Opens New Store in Old Torrance
Greetings, Chocolate Lovers,
Chef Jeffray here, Executive Chef of Marsatta Chocolate. Today, I am proud to share with you a momentous occasion that marks a significant milestone in our two-decade-long journey - the launch of our new store location in Old Torrance.
Over the past 20 years of Marsatta's history, a question has persistently guided our path: "How do we serve our customers better?" As we grew from a small mom & pop to now a trusted brand in the world of chocolate, this query kept us grounded, helping us continually reinvent and improve our operations, location, and retail experience.
Today, we are overjoyed to say that we've delivered on one of your biggest requests - an accessible, inviting store location in the heart of Old Torrance. Far from an isolated industrial park or a crowded fast-food joint, our new store offers a unique destination experience that is as indulgent as our chocolates. It's the perfect spot for a leisurely family stroll, an outing with friends, or a moment of personal indulgence, made even sweeter with our handcrafted chocolates.
As we celebrate this new chapter, I want to take a moment to acknowledge our gratitude for your continued support and love for Marsatta Chocolate over the last two decades. Our journey thus far has been extraordinary, and we owe it all to you. Your loyalty and belief in our products have been the driving force behind our motivation to create unbelievable chocolate experiences that the world has yet to witness.
Drawing inspiration from the retail experiences of some of the world's greatest companies, especially one notable innovator in Cupertino, California, our new store embodies an amalgamation of natural materials and innovative design. We've built an environment that resonates with Marsatta's commitment to high-quality, artisanal chocolates and provides an engaging, customer-centric experience. Every detail, from the textures and colors to the ambient lighting, has been thoughtfully designed to enhance your Marsatta experience.
Your feedback has always been vital to our growth, and we eagerly anticipate your thoughts on our new store. We are certain that your insights will guide us in shaping our future locations, ensuring that we continue to exceed your expectations in every possible way.
Join us in celebrating 20 years of Marsatta and the opening of our new store in Old Torrance. We're excited to share this achievement with you, and we're even more excited about the future possibilities as we continue to explore the wonderful world of chocolate together.
Forever thankful,
Chef Jeffray,
Founder & Executive Chef,
Marsatta Chocolate


📍   1321 Post Ave, Torrance, CA
⏰ 1pm - 6pm 
Open Friday, Saturday, Sunday