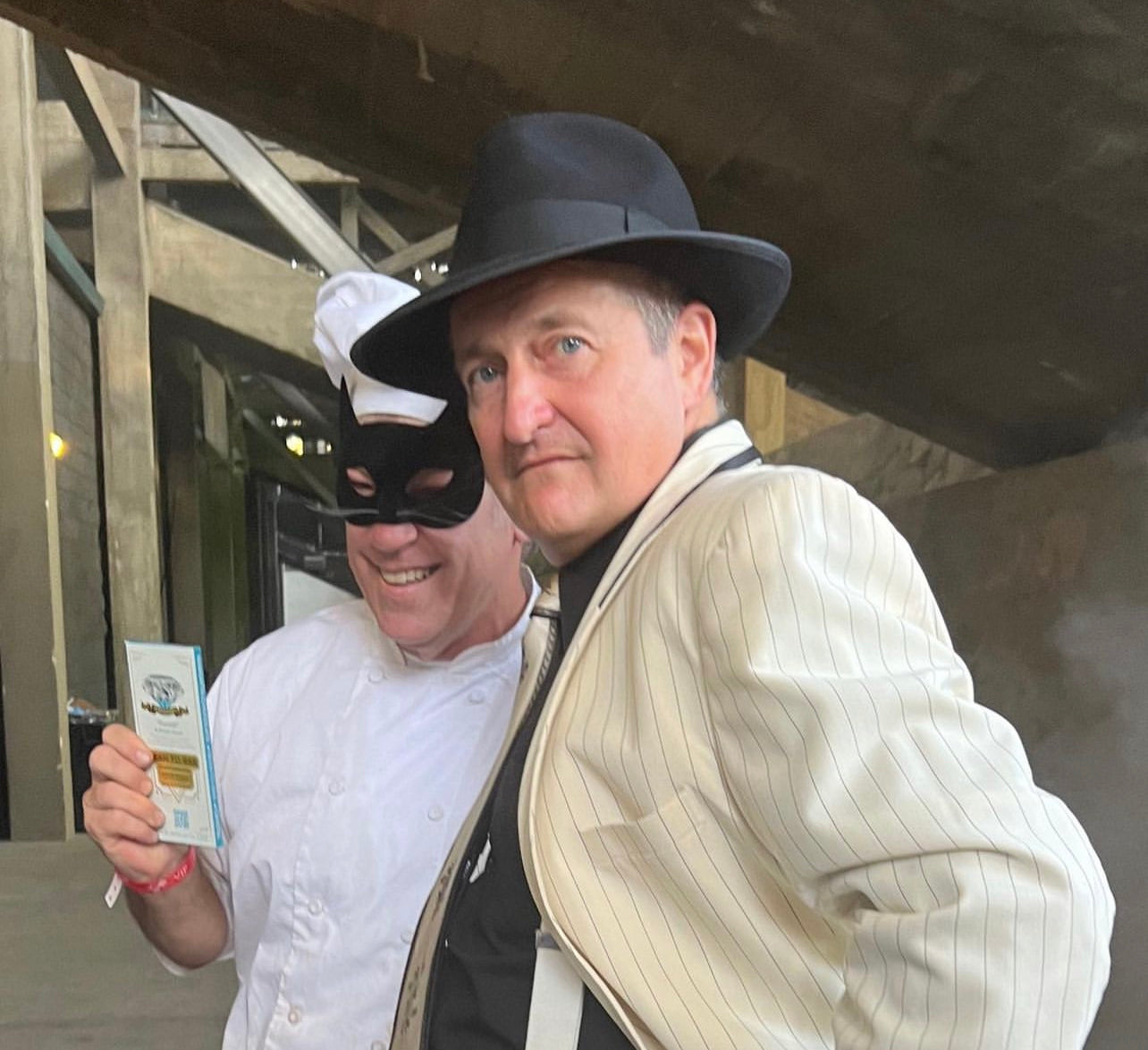 Saving Humanity, One Tequila-Infused Chocolate at a Time!

Hey there, fellow grown-ups (or kids who are really good at impersonating adults)!

Let's face it: life's been handing us lemons for a while now. Or, in our case, cacao beans. And while you could make lemonade (or plain ol' chocolate), we thought, "Why not spike it with tequila and make it the life of the party?" Enter: the Tequila-Infused Bonbon!

Now, some of you might be wondering, "Is this really about chocolate... or is it about saving humanity itself?" Stick with me here. Remember the days of bobbing for apples, spooky tales, and trick or treating? That was when Halloween was a joyous, candy-filled fiesta. But alas, as we grew older, it transformed into sending spooky GIFs and double-tapping pumpkin latte photos. Halloween, it seems, got ghosted by adulthood.

But no more!

This isn't just chocolate, my dear readers. This is a revolution. This is a reclaiming of Halloween for all the adults who've been relegated to door duty, handing out candies with a fake smile and envying every little witch or vampire that approaches. With the infusion of Dulce Vida Tequila and a sprinkle of Carpinteria sea salt, every bite of this bonbon isn't just a treat, it's a statement. It screams, "Halloween isn't over for us!" It's a call to arms (or should we say, candy bags?).

And trust us, this isn't about the alcohol (okay, maybe it's a *little* about the alcohol). It's about crafting an experience. One that teleports you from the monotony of adulting to the nostalgic streets of your childhood Halloweens – but with a grown-up twist.

Oh, and let's talk about that twist! It's not a plot twist in your favorite soap opera or the unexpected bill for those shoes you ordered online. It's the blissful union of our bean-to-bar chocolate with the spirited zest of tequila, and the gentle embrace of ocean salt. It's sensory poetry, a flavor so profound it's rumored the Headless Horseman ordered a dozen.

So, the next time someone asks you about the highlight of your Halloween, you won't be talking about a killer deal on a vacuum cleaner. No, you'll be raving about the Tequila-Infused Bonbon that saved humanity (or at the very least, your Halloween spirit).

To all the adults out there: Halloween's not just for kids. It's time to Trick, Treat, and Tequila!
As an added bonus, come try a free tequila infused bonbon at our new store in Old Torrance. All you have to say is "Trick or Tequila"
Location: Old Torrance (1321 Post Ave, Torrance, CA)
Hours: Thursday - Monday, 11am - 6pm
Code-word: "Trick or Tequila" 😇

*Ready to join the revolution? Dive into the tequila-infused magic right here. Remember, it's not just chocolate. It's a movement.
#SaveHalloweenForAdults 🍫🥃🎃