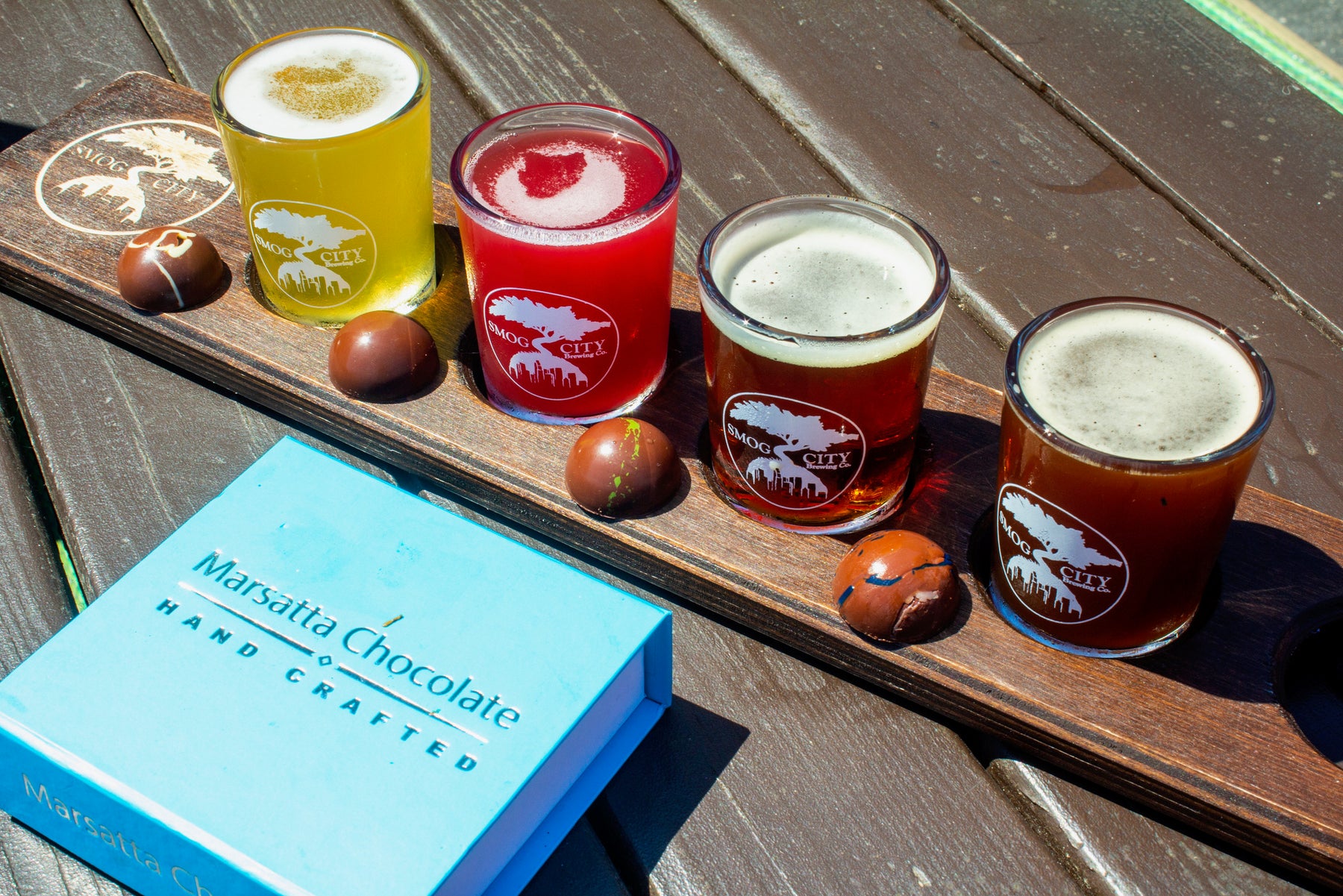 Celebrate Marsatta's Birthday! - Saturday Aug 27th
Tomorrow is a really special day! We are celebrating our 19th anniversary for our birthday and you're all invited!
😊
A Special Tasting Menu: We will be offering a special tasting menu of smog city's beer, along with a sampling of our chocolates with a special pairing made possible by Brewmaster Porter and Chef Jeffray. 
The Best Sale of the Year: As a thank you to our most supportive partners (you), we're giving away our best sale of the year. Just this one day, and we're offering our most competitive pricing for 12 piece bonbons and our bean-to-bar chocolate bars. 
The Launch of a Special Beer Collaboration with Marsatta's Chocolate: Join us for some amazing unique chocolates, and the launching of a special chocolate infused beer (yes you read that correctly!) in collaboration with Smog City. More details to be announced soon! 
 The Details
When: Saturday (Aug 27) from 12 noon - 6pm 
Where: Smog City Taproom (1901 Del Amo Blvd, Torrance, CA 90501)
What: Special tastings, free chocolate, and our biggest sale of the year