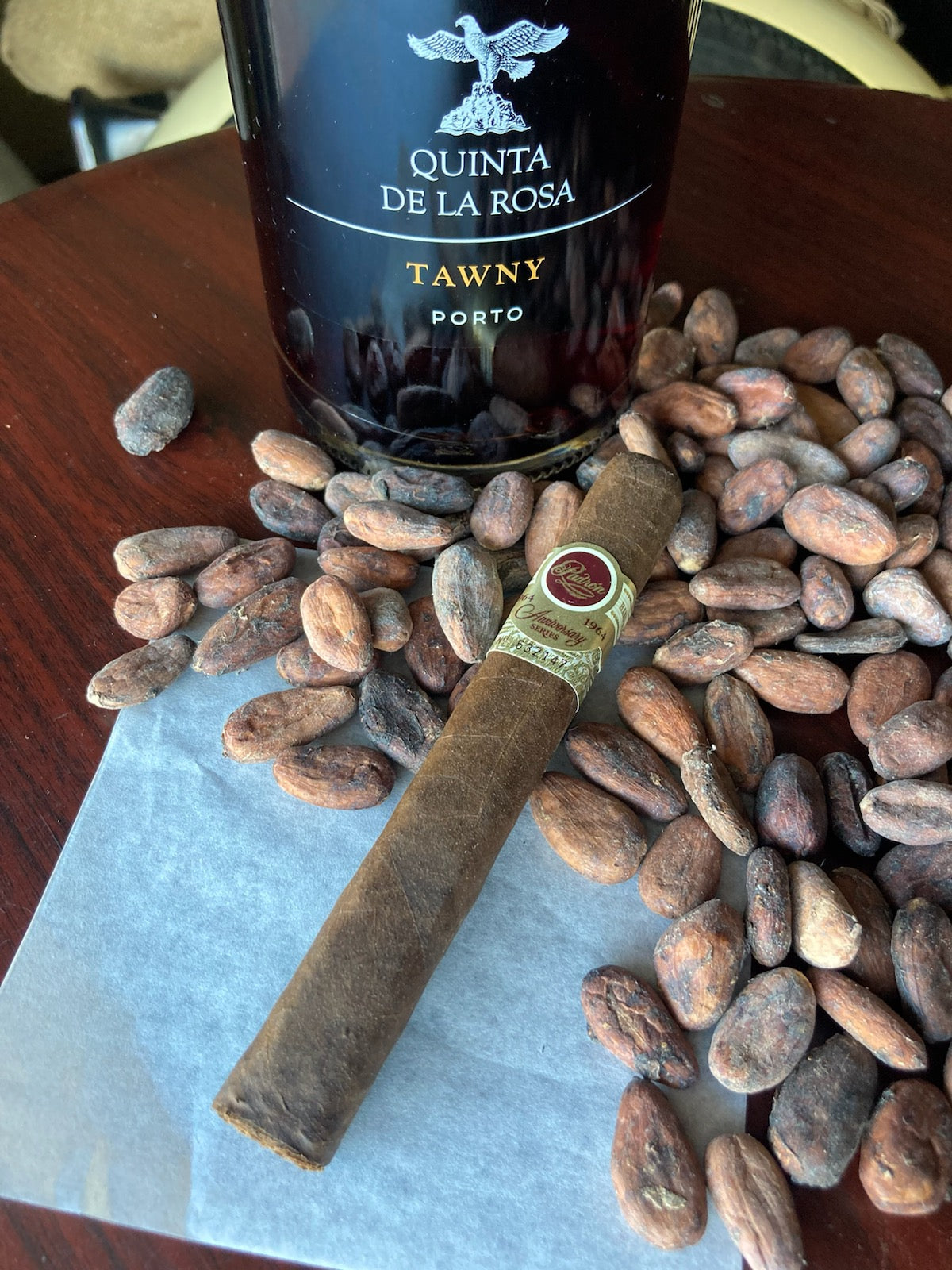 What?! A Cigar and Port Wine...in a chocolate?!
Yes, you read that correctly. We're very excited to collaborate with Lone Wolf Cigar Company of Los Angeles, to help us infused one of the finest cigars with deep notes of chocolate, cedar, and just raw awesomeness into a chocolate. 
What goes really well with cigars? Port wine. Often the perfect compliment to a fine cigar, and a favorite staple in social clubs in London. For this infusion, we're showcasing the Quinta De La Rosa's Tawny port. Fantastic notes of dark cherry, raspberry, and aged leather overtones.
Special thanks to our favorite Board Member, Troy Beetz, for kicking off this collaboration. 
Our Father's Day special, featuring a Cigar and Port Wine Special. We'll begin offering our Father's Day chocolates in early May. Stay tuned for a chocolate unlike any other...