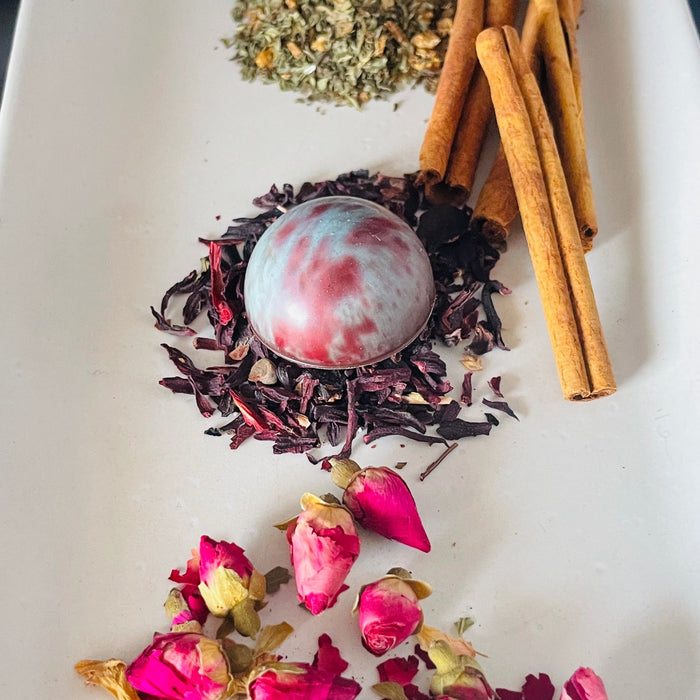 Valentine's Day Nectar of Venus (4 Piece)
This week, we did a special collaboration with Cupid. AKA the God of Love. You know, with the wings. He leant us his Love Potion, the Nectar of Venus, and we of course infused it in chocolate. 
Steeped in the Fragrance of Love: A blend of lush natural ingredients, with overtones of romance. Derived from convectional conjure recipes, this chocolate will bring out an energy that will seriously give you some wings. A softer exterior shell with a voluptuously ganache that is rich in flavor, light in texture, with a buttery soft ending. Also includes a dabble of Grand Marnier and French Vodka for an exotic twist. 
A Serious Warning: This chocolate is not a toy. It has 100% REAL love potion. If you gift it to someone, they will seriously fall in love with you. You will get a phone call that says something like, OMG, these chocolates were incredible, lets watch some Netflix sometime. Like if Ryan Gosling walks past you both, they don't even notice. Oblivious. Maybe you want this, and that's amazing (and we'll send you some chocolate-covered strawberries for your wedding). But please be prepared for what's to come. 
Bonbon Design: Inspired by Jackson Pollock's beautiful art pieces, these chocolates look out of this world. A small bite takes you back to the art galleries of downtown LA, where the imagination runs wild.