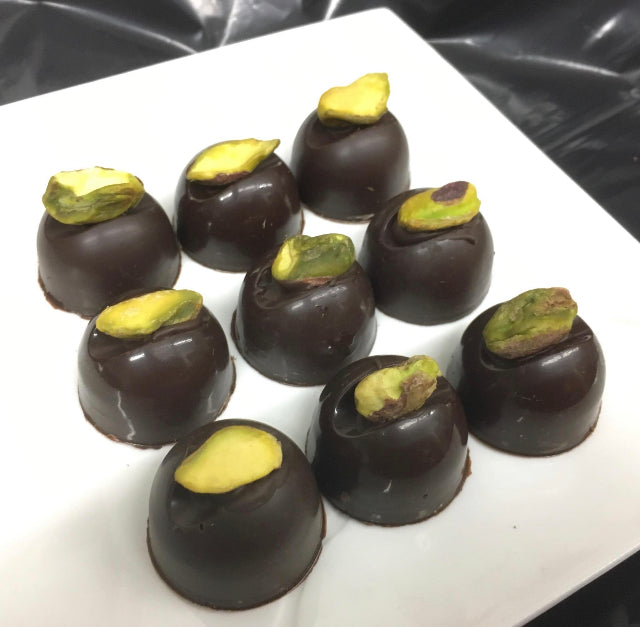 Pistachio Bonbons (5 Piece)
A classic take on some of our favorite Italian pistachio delicacies. In fact, Pistachios are considered "Green Gold" in Sicily!
How It's Made: We take fresh pistachios that are roasted and infused into a ganache (filling) that is creamy, sweet, and flavorful. We make our ganache fresh each day, leading to a rhythmic flavor profiles that just melts in your mouth.
Aroma: On the nose, you will first pick-up notes of the pistachio soften by the the bold overtones of the dark chocolate. As you take your first bite, you will taste a different flavor profile of pistachio...creamy, rich, and delicate. Next, comes a complementing blast of chocolate. We tune this chocolate percentage to be the perfect match for the pistachio ganache...not too bold, not too soft...just right.  
Bonbon Design: An ode to classic Italian deserts, which a prominent pistachio on top. An embodiment of "Sprezzatura," graced with style, sophistication, and nonchalance.