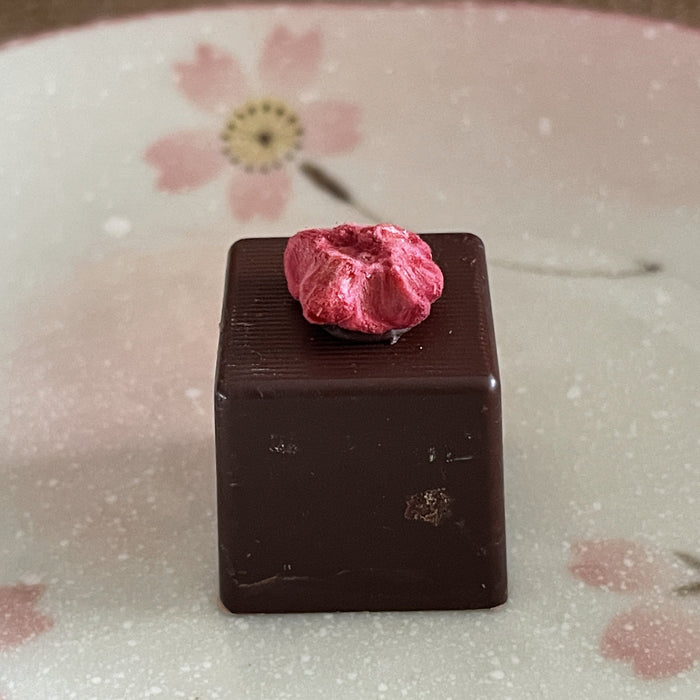 "Mother's Day" - Raspberry Sorbet Bonbon
Our most requested Mother's day chocolate is back for a limited time! This chocolate, heavily inspired by our organic Raspberry Sorbet, a summer favorite. Made from scratch with a meticulous process to achieve a "float on the clouds" creaminess. 
Recommended Pairings: This is a great chocolate to pair with dry white wines (like Sauvignon Blanc and Chardonnay) but we particularly like this chocolate with Prosecco, especially Rose Prosecco. The crisp sparkle of the prosecco cuts really well into the raspberry ganache delivering a spectacular moment!
Aroma & Taste: On the nose, you will be invited to a ripe raspberry but with overtones of cranberry and a hint of strawberry. A subtle reminder to us that summer is here is just around the corner. On the palate, the raspberry and cardamom create a unique sensation that embraces the dark chocolate leading to complete bliss. 
Small Batch / Limited Quantities: Due to the complexity to prepare this raspberry filling, we will be limiting quantities to a small batch. Please order soon as we anticipate they will sell out faster than last year.