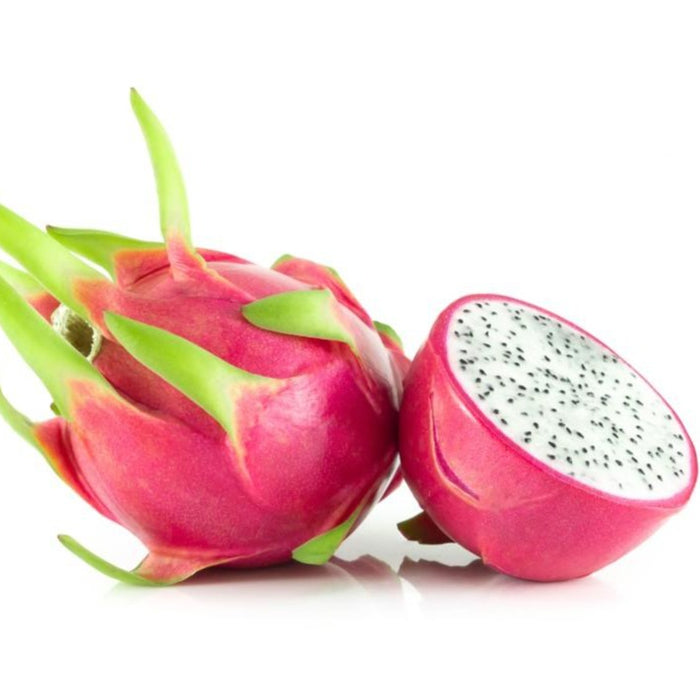 "Marsatta's 18th Birthday" - Dragon Fruit Bonbon (4 Piece)
Oh yes, Dragon fruit, sourced from the magical kingdoms of Middle Earth and Westeros, this flavor is out of this world! Yes, this really is a fruit.** 

What is Dragon Fruit?: Easily one of the most peculiar fruits out there, with an almost leathery exterior resembling somewhat of a dragon (yes, they do exist!). Inside, however, is one of the most remarkable tastes...a sweet, almost syrupy richness with a creamy snow-cone flavor. The seeds are simple speedbumps to the highway towards heaven, adding a subtle texture. 
Multi-level Flavor: We ready had to transform this ganache to embrace the flavor, and complementing it with our dark chocolate. After a bit of experimentation, we actually mixed two different types of dragon fruit...with a pink layer and white layer. The results a creamy exotic flavor, that has an tropical vibe. 
Gift Box Included with 4 Pieces: Perfect for Khaleesi's celebrating a big moment, these chocolates are a fantastic conversation starter at weddings, get-togethers, and those fire-breathing moments in life. 
Inspiration: It looks like travel is a bit away. No worries, we wanted to offer a way to travel in just one bite. Come take a trip with us, as we explore the the world's most exotic fruits, starting with Dragon Fruit from the Caribbean. 

**No Dragons were harmed in the making of this chocolate