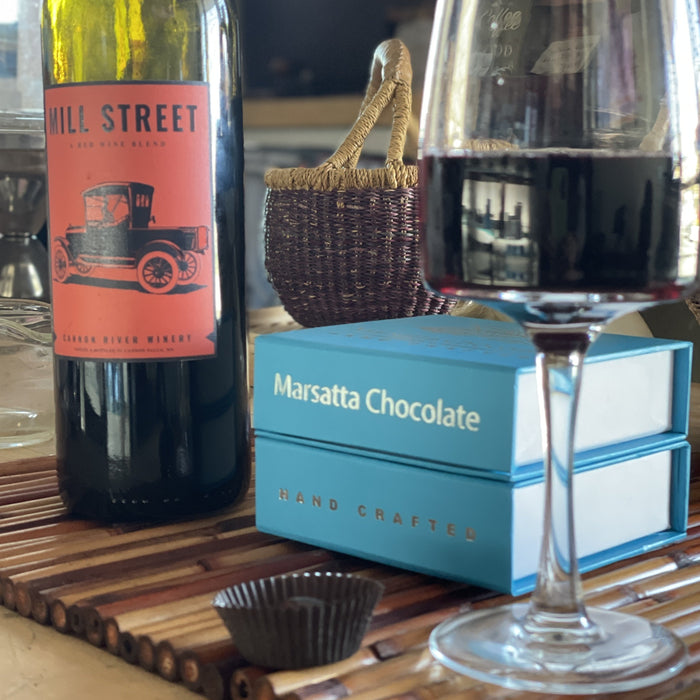 "Thanksgiving" - Minnesota Wine-Infused Bonbon
As we begin to get in the festive mood for Thanksgiving, we're exciting to infuse one of our favorite wines, that takes us back to those family get-togethers and special loving moments. 
Made with One of the Best Wineries in the Midwest: Yes, you read that correctly. Minnesota wine. East of Dakota. Known for it's Ice Hockey and Toque hat production. But did you know that Minnesota has one of the best wineries that's the best kept secret of Sommeliers? 
Grapes that Survive the Cold Harvest: What's particularly interesting about this winery is that the grapes have to withstand a cold harvest. Cannon River Winery leverages a unique variety of Marquette, Marechal Foch, Frontenac, and other grapes that can handle the Minnesota winters with midwestern politeness. 
Taste Profile: Red wine goes phenomenally with dark chocolate, and this one certainly delivers. A richness and dark berry notes of the ganache add a bit of excitement to the decadent layers of fresh made and prepared dark chocolate.