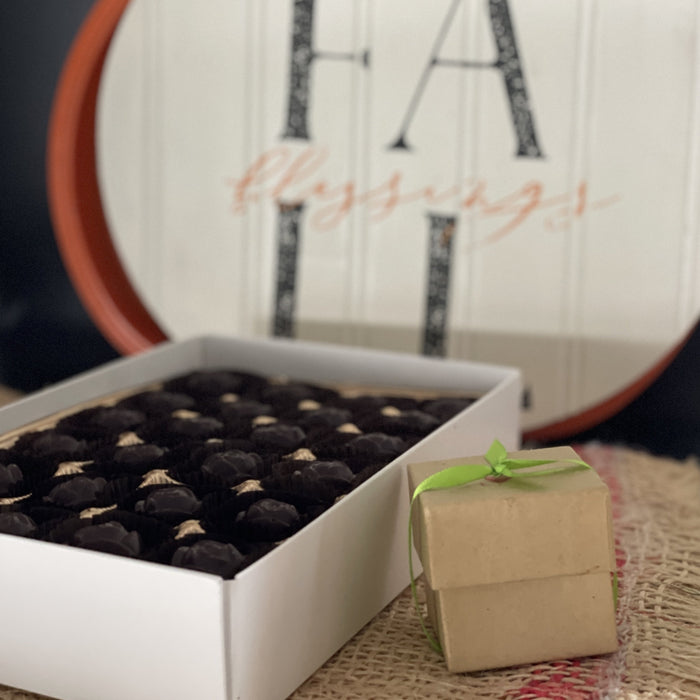 "Thanksgiving" - Party Tray
Today, we're excited to offer one of our most requested package...a tray of individually packaged bonbons. These are perfect for Thanksgiving, End-of-the-Year Parties, and for that corporate gift looking for a special touch. 
What's Included: In this Party Tray, we include everything needed for a great and safe party experience:

48 Handcrafted Chocolates:  In a protective box that makes sure all chocolates are secured during travel. 
Individual boxes: 48 individual boxes. Due to transportation, these are included flat, but are easy to assemble. Visual appearance of the box varies from rustic environmental box with a ribbon, to a gold pattern gift box. 
Extra Items: We also include a pair of clear gloves, for convenience to prepare the individually packaged boxes 
More than a Chocolate...Marsatta is an Experience: For many of clients, our chocolates offer a unique inclusive experience as toast of party. Try our Pacific Ocean Salt, and experience the taste of the Ocean, or Spiced Pumpkin chocolate that takes you across the barn.