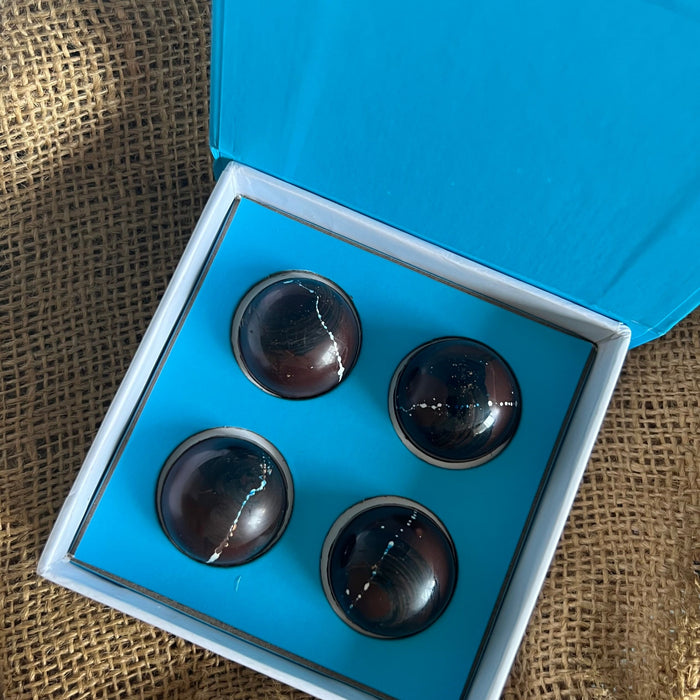 "Father's Day" - Cigar Inspired Bonbon
Last year, we introduced the Cigar inspired bonbon. This year, we perfected it. We are over the moon excited to showcase our flavor for Father's day, the Cigar-inspired Collection. 
Why Cigar & Chocolate: Over the past centuries, perhaps millenniums, Cigars have earned a unique status across society, enabling a feeling of 'I have made it'. From Michael Jordan after earning his 6th championship to Rocky Balboa in his epic fight, Cigars are a way to celebrate a monumental achievement. To combat the rich smoky and deep flavor of Cigars, the velvety chocolate breaks through for a smooth, everlasting finish. 
How Did You Infuse a Cigar??: Working with some of the finest Cigar Shops in London, we certainly did our benchmarking correctly. Understanding the subtle nuances of Cigar flavor, the richness and distinction between certain styles of the variety, we finally started to infuse the cigar into a chocolate. After a few roadblocks (will be highlighted in a future blog post), we decided to use a tobacco-infused liquor. This added all the right notes and smoky texture, without the complication. We then added smoke-Alderwood salt, for a smoky twist to this experience.