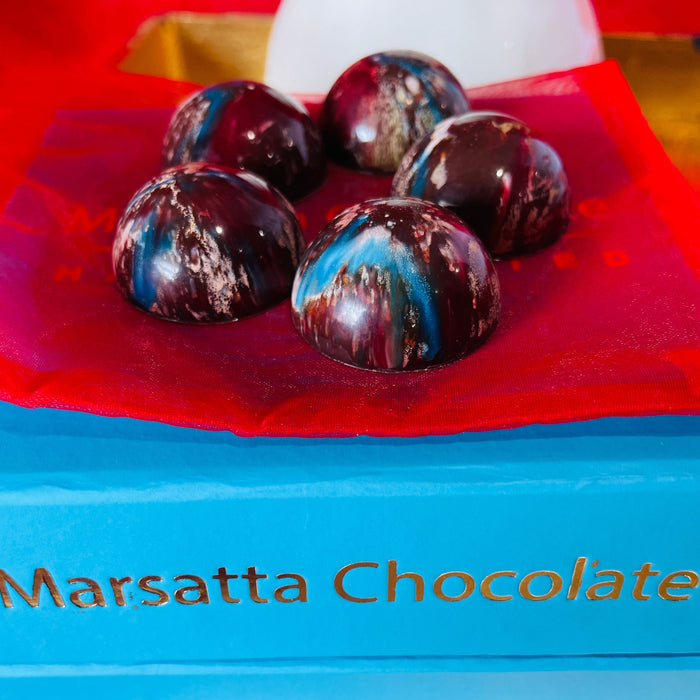 A special chocolate for Lunar New Year to celebrate the Year of the Rabbit. 

Infused with a Fresh Twist on Vietnamese Coffee: Using our favorite blend of French Roast coffee that is roasted in house, we've made a small batch of iced-coffee similar to Vietnamese Coffee using all organic Ingredients.  
How It's Made: We then prepare the ganache by a multi-step process of boiling and distilling the batch, which enhances the aromatic flavors. After tempering, we then infuse the coffee into a special chocolate ganache that brings out the unique characteristics of the coffee.  
Bonbon Design & Inspiration: Elegant and sophisticated, this chocolate is inspired by Daoism, that universally is balanced not only in taste, but in appearance. We also like to give a special shout out to our team member, David, who inspired us to create this chocolate. Thank you David for your enthusiasm that pushes us to new bounds!