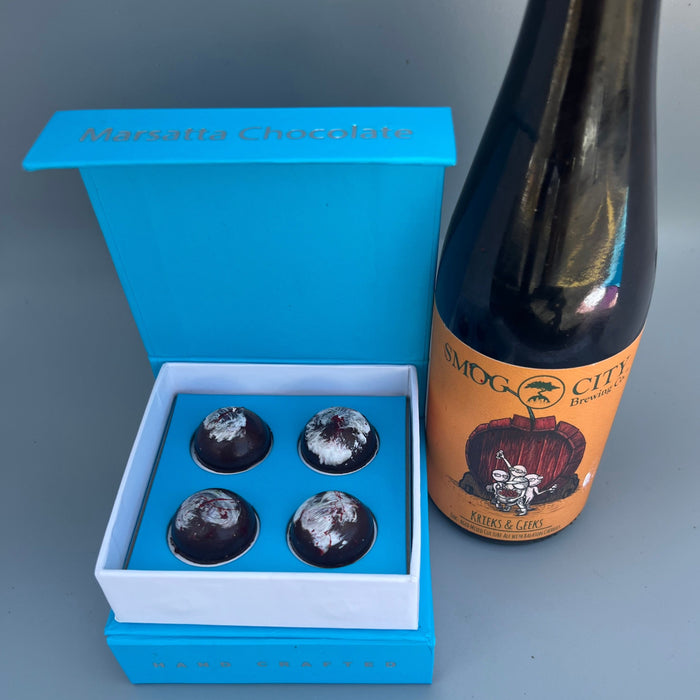 "Marsatta's 19th Birthday" - Smog City K&G Infused Bonbon (4 Piece)
To Celebration our 19th Birthday Party at Smog City, we have a very special collaboration with their Oak-aged Belgium inspired beer. 
Made with Smog City's Krieks and Geek's beer: Hold on Judd Apatow, this beer is perfect for Freaks and Geeks fans! A lightly fruity beer that is inspired by the traditional cherry Lambic beers from Belgium, with an ode to classic saison roots.  
Taste and Texture: The notes of the beer shine through the ganache, with added complexity. Slight notes of cherry with a hint of peppery notes, this chocolate is complex that complements an entryway into autumn season.