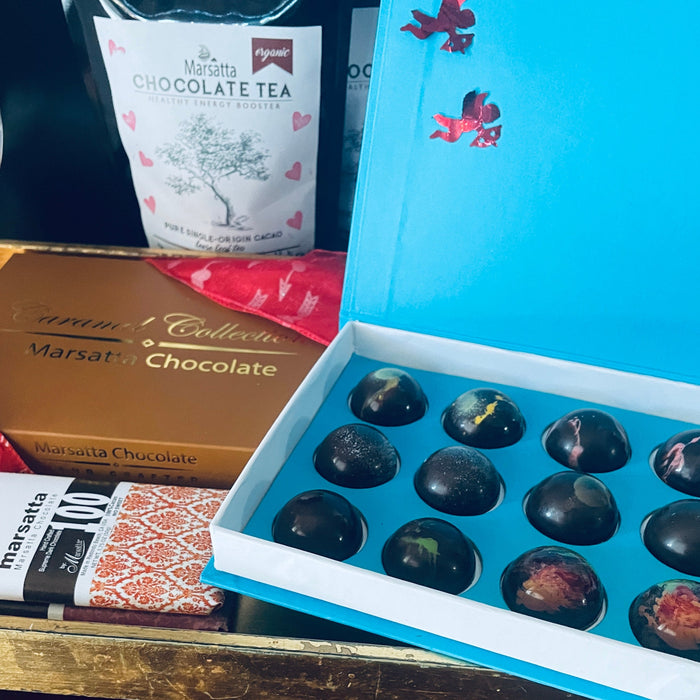 Ultimate Valentine's Day Package
A special curated selection for Valentine's Day and Lunar New Year. This gift-set is handcrafted with our most memorable products, from handcrafted bonbons to our award-winning bean-to-bar chocolate. 

Gift sets includes the following selection: 

12 Piece Chef's Selection: An assorted 12-piece selection of our most popular flavors, and includes our special flavors for the month
2 Bean to Bar Chocolate Bars:

 

Enjoy the exquisite taste of Marsatta's famous bean to bar chocolates. Aged for over 6 months, and using a proprietary technique to maximize flavor, these are the definition of craftmanship 

6 Piece Caramel Collection: A special chocolate "flight" of caramel-infused chocolates, but each with a twist. We infused various ingredients across the globe from Black Lava sea salt to ghost pepper salt. A memorable experience, made with our home-made caramel recipe. 
2 Marsatta Cacao Teas: A unique infusion of fresh Cacao with organically sourced tea, for a morning cup of bliss with unique health benefits.