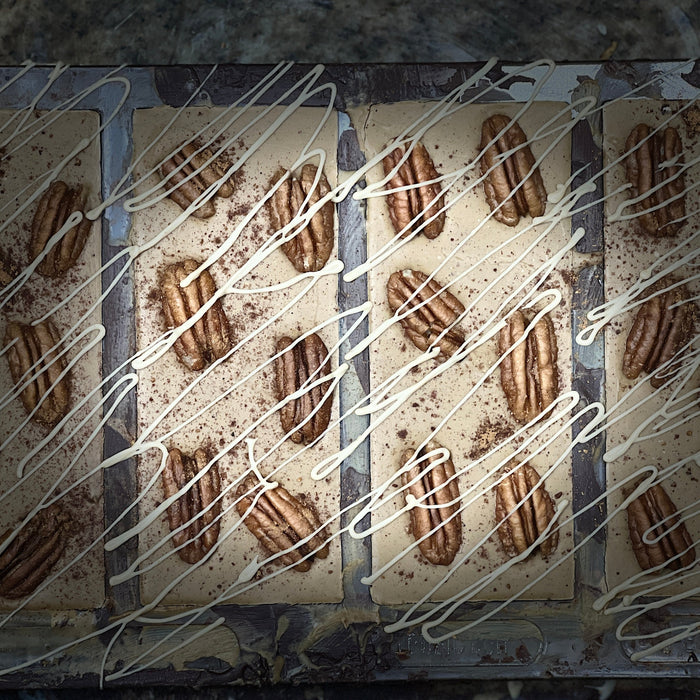 "EXP2" - Autumn Walnut & Spice
Our second experimental bar, brought to you buy the Chefs of Marsatta R&D. We were heavily inspired by the falling leaves of the Canadian Autumn season. 
Bean-to-Bar White Chocolate: Now, the base of this chocolate is extremely unique. We make a special white chocolate base, that is made from bean-to-bar cocao butter and sugar.  
Infused Spices for a Festive Twist: We then add an assortment of organic spices, from cinnamon to nutmeg. These add a symphony of notes, complementing the white chocolate base. 
Dazzled with an Assortment of Nuts: From Walnuts to Brazilian Nuts to Hazelnuts. We add a few different to each bar, along with raisins sourced from a special farm. The results are breathtaking, and making each bar unique with its own patina. 
We are only making 50 bars as a small batch trial, and each of them comes with a unique design (A preview of our future bar designs for 2023). We would love to hear what you think of each of these bars!